Westminster College To Celebrate Strong Relationships with Fulton Community Partners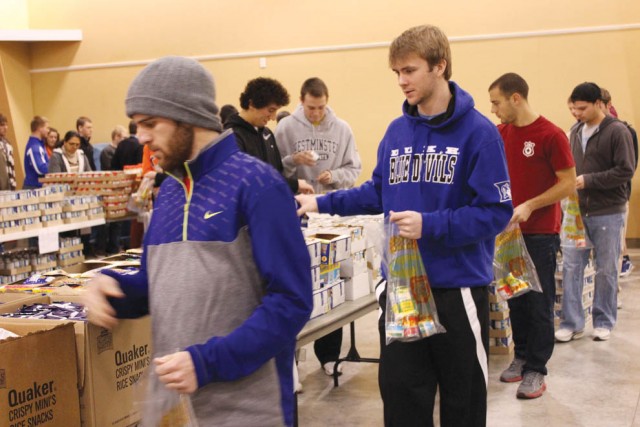 Members of the Westminster College community who are deeply involved in community service are holding a reception to honor the Fulton community partners who work with them to improve the quality of life for those in need who live in Central Missouri.
Westminster students, faculty and staff perform over 10,000 hours of community service every year.
This Community Partner Reception will take place at 4:00 p.m., Thursday, March 19, in the Marsh Jones Room of the Mueller Leadership Hall on the Westminster campus.
Organizations being honored at the reception include SERVE, the John C. Harris Community Center, CARDV, Presbyterian Manor, Callaway United Way, the American Red Cross of Mid-Missouri, the Food Bank of Central and Northeastern Missouri, McIntire Elementary School, the Haven and Wiley House and the Central Missouri Community Action.
These organizations will be honored and formally recognized with the designation "Platinum Community Partner."
Representatives of the group will be presented with an official resolution by the Westminster Student Government Association.
"We wanted to take this special time to thank each of these organizations for their support and partnership over the years and pave the way for strong relationships in the future between the College and each of them," says Kari Lenz from the Office of Community Engagement & Service-Learning at Westminster.
The resolution also applauds the students, staff members and faculty at Westminster and the staff of the Platinum Community Partners for their philanthropic and charitable focus.
A representative from the College and each organization will sign the resolution as a symbol of their strong and continuing partnership.