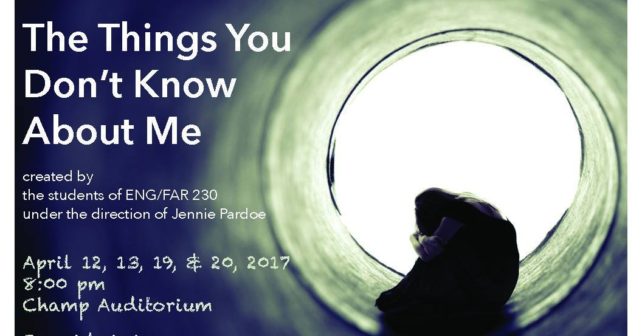 The Westminster Performing Arts Club in association with the Westminster College departments of English and Fine Arts will present the world premiere of an original play created by the students of ENG/FAR 230, entitled "The Things You Don't Know About Me."
Performances are at 8 p.m. on April 12, 13, 19 & 20, 2017, at Champ Auditorium and admission is free.  Seating is limited and available on a first-come, first-served basis.
The play focuses on how social media shapes ideas of sexual assault and domestic violence.
The production is directed by University of Missouri graduate student Jennie Pardoe and features nine Westminster students.