John Burch Receives New Washington, D.C. Fellowship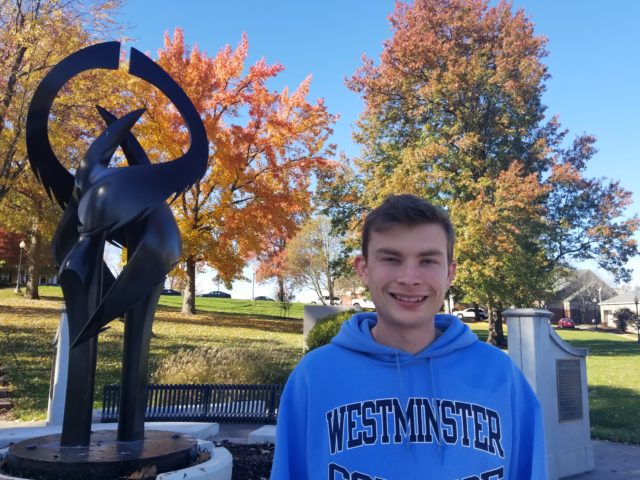 John Burch, '20, a political science major and member of Delta Tau Delta fraternity from Fulton, MO, has been named the recipient of the exciting new Washington, D.C. fellowship, the 2018-2019 Harlow Fellowship.
Established by alumni Josh (Kappa Alpha) and Jenna (Manning) Harlow, '06 from Oklahoma City, OK, who deeply believe in the value of internships, the Harlow Fellowship was created for students to begin their career exploration, particularly in the field of public policy, preferably in the Washington D.C. area.
"We live in the greatest country known to man and with that responsibility comes a great burden to our public servants and community leaders to solve problems that don't always have a conservative or liberal point of view," says Josh and Jenna. "As far as we know, there are no conservative or liberal sidewalks, just the regular ones we all use every day. We both hope, similar to our experiences when we went to Westminster and studied in DC, this fellowship provides a deserving student the opportunity to experience our public policy systems firsthand and gain the needed knowledge to be a thoughtful and effective leader."
Along with an internship in Washington, D.C., the Harlow Fellow also receives academic credit for their internship experience as well as a stipend to help offset travel and living expenses.
When asked how he felt about receiving the inaugural Harlow Fellowship, John said, "I am extremely excited and honored to be the 2018 recipient of the Harlow Fellowship. I cannot wait to see what will come from this amazing opportunity."
Westminster College students who are degree-seeking U.S. citizens and who will have completed 57 credits hours by the end of the spring 2020 semester are eligible to apply for the 2019-2020 Harlow Fellowship. The application period will open in September 2019.
For more information about the Harlow Fellowship, please contact Mandy Plybon, Assistant Director/Internship Coordinator of the Center for Career Development, at 573-592-5382 or Mandy.Plybon@westminster-mo.edu.