Post-Grad Celebrations for Westminster Alumni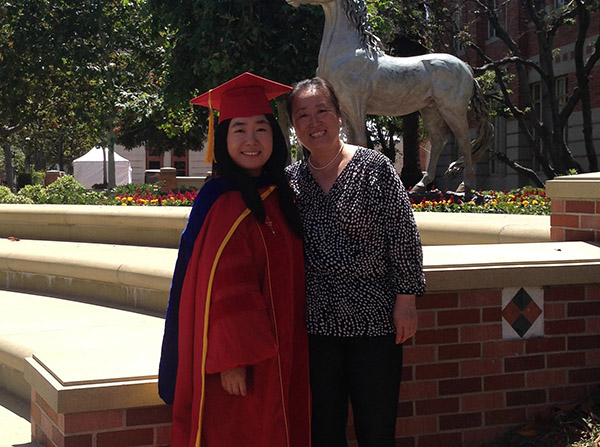 Congratulations to Westminster alumni celebrating the completion of post-graduate degrees this spring!
A few of the fellow Blue Jays who have added to their list of accomplishments …
Featured photo above, Jia Liu, '09. PhD in Chemistry from the University of Southern California. Click here to read about Jia's 2013 scientific breakthrough in nanotube technology.
Derick Dailey, '11. Master's from Yale University Divinity School. Derick has been accepted to the Steinhardt School at NYU and will transition to law school in the fall. Below, Derick and his Yale advisor and professor, Dr. Yolanda Smith.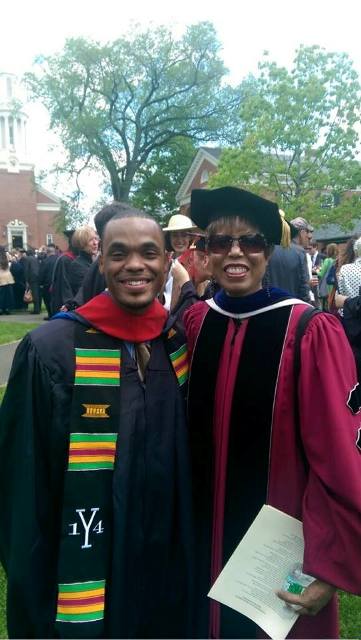 Below, Wanlapa Komkai (Fon), '10. Master's degree from School of Advanced International Studies from Johns Hopkins University where she was awarded the SAIS and Prime Minister of Thailand Prem Tinsulanon's Scholarship. Fon is the US-ASEAN Business Council's Mainland Southeast Asia Associate for Cambodia, Laos, Myanmar, Thailand and Vietnam and Corporate Social Responsibility Working Group.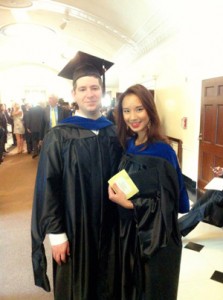 Stefanie Kavanagh, '11. Juris Doctorate from Vanderbilt University Law School. Stefanie plans to start the Master of Laws in Taxation program at Georgetown University Law Center in August and hopes to practice tax law at a federal agency when she graduates with that degree. (Below, Stefanie and fiancé Mike Butera, '11)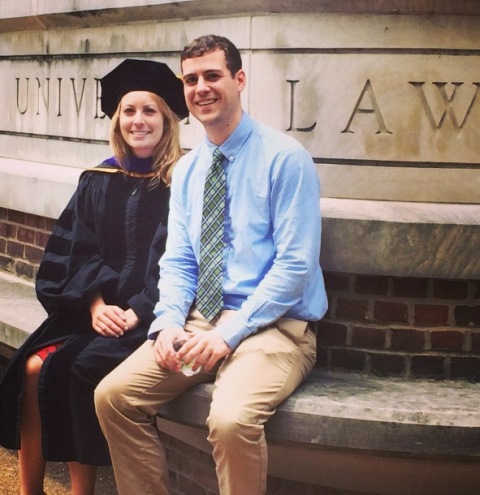 Below, Claire Vatterott, '10. Master's in Special Education – Learning Disabilities from University of Missouri – St. Louis. Click here for Claire's journey from Westminster to her dream job.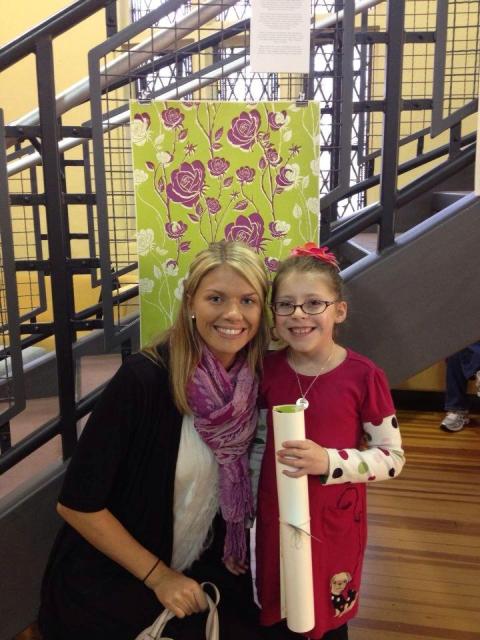 Eric Hunt, '11. Juris Doctorate from Duke Law School.  Eric lives in Madison, Wisconsin and will begin his career at a law firm there, Axley Brynelson, in September.

Plus …
Keith Wickenhauser, '10. MD from St. Louis University. Keith will begin his residency in Medicine and Pediatrics at University of Louisville starts July 1. Congratulations to Keith and Kathryn Ayers, '11, who were married May 31, 2014.
Courtney Richter, '08. M.A. from University of Missouri – Columbia. Courtney is currently the Director of International Student Services at Westminster College.
Alexandra Johnson, '11. Juris Doctorate from Loyola Law School.
Is your name not listed but should be? Please email alumni@westminster-mo.edu with your info. Stay in touch!