Phil Kliewer '74 To Receive Lifetime Alumni Achievement Award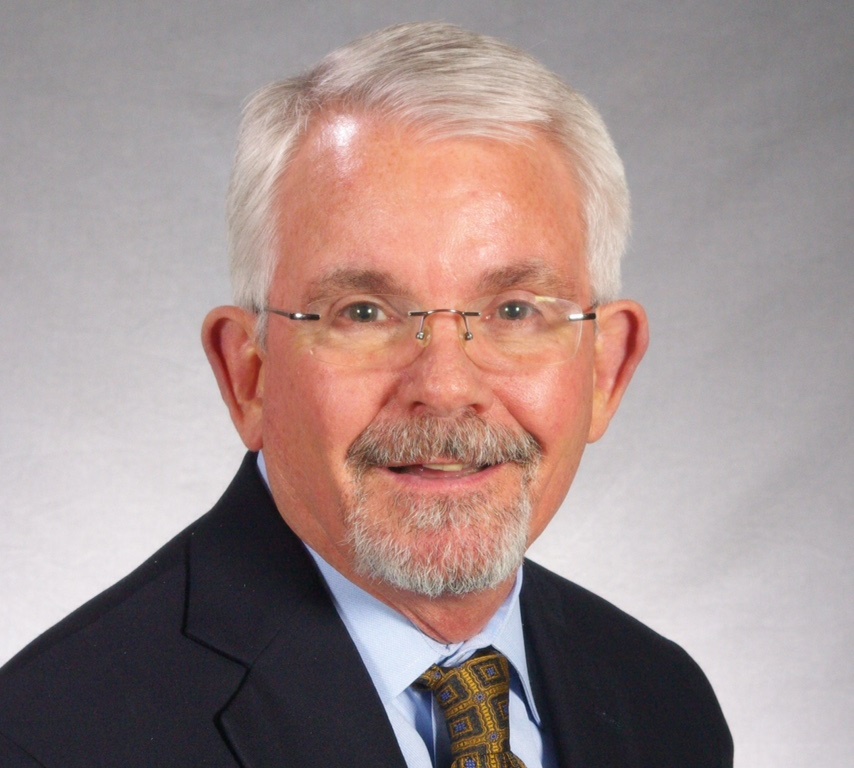 Phillips (Phil) Kliewer from Cordell, OK, Class of 1974, will receive the Lifetime Alumni Achievement Award at a special Alumni Honors Convocation Ceremony to be held at 10:30 a.m., April 25, during Alumni Weekend in the Church of St. Mary, Aldermanbury on the Westminster College campus in Fulton, MO.
Kliewer has been a Financial Advisor for Edward Jones Investments in the Cordell office for the past 15 years.  He has been in the banking and finance industry his entire 38-year career, serving as President of Cordell National Bank in the mid 80's. His financial and trust background led him to the investment brokerage business where he has served hundreds of multi-state clients for over 27 years.
"Westminster College awakened my sense of curiosity to the rest of the world," says Kliewer.  "That curiosity was instilled by exposure to inquisitive and instructive professors, eclectic and energized fraternity brothers and a small community that became woven into my personality.  This aggregation of exposures made me a more passionate student, businessman and father.  My four years at Westminster opened many doors for me that would have remained tightly shut."
Kliewer was a two-term Mayor of Cordell and was named Oklahoma Mayor of the Year in 2001.
Under his watch, Cordell was the first Oklahoma community to earn the Great American Main Street Award in 1999 from the National Trust for Historic Preservation.
Kliewer also has a working knowledge of the oil and gas business and now manages interests throughout Oklahoma.
He has been active in state affairs, serving on the Oklahoma Space Industry Development Authority, the Oklahoma Municipal League, Oklahoma Advisor to the National Trust for the Historic Preservation and Southwestern Oklahoma Development Authority.
He is a fourth generation resident of Cordell and worked his early years with his father in a family owned bank.
Kliewer graduated magna cum laude from Westminster and earned an M.B.A. from the University of Oklahoma.
While at Westminster, he served as President of the Phi Delta Theta Fraternity and was a member of the Skulls of Seven Honor Society, the national leadership honor society Omicron Delta Kappa, the Student Government Association and the honorary business fraternity Epsilon Beta Alpha.
"I arrived at Rice Hall in August 1970 in a neck brace from a summer indiscretion," says Kliewer. "I had never laid eyes on Westminster College until then. I frequently commented to my parents (two O.U. graduates) that I would give it a semester before transferring back.  That semester inclination was soon forgotten.  Thanks to my better judgment, many lifelong relationships were forged here and sustained for forty-five years."
The Lifetime Alumni Achievement Award is presented annually to alumni whose accomplishments reflect the Westminster mission and who have distinguished themselves through personal achievements, professional achievements and/or have made significant contributions to society.
Westminster's Alumni Weekend is the largest on-campus event for alumni and one of the favorite Westminster College traditions.  This year's celebration April 24-26 will include past favorites such as the golf tournament, a Bill Parrish college history lecture and dueling pianos event as well as many new events such as the William W. Robertson Bust Dedication Ceremony, a Skulls of Seven Reunion and a celebration of the 35th anniversary of Women at Westminster.
For more information or to register for Alumni Weekend, click here.