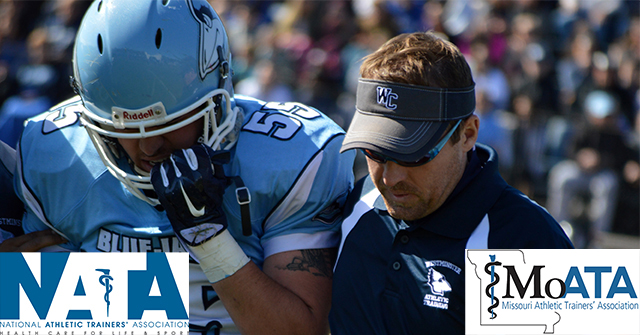 Westminster's Head of Athletic Training and Performance and alumnus Josh Thompson '00 earned the 2016 NCAA Division III Athletic Trainer of the Year title presented by the National Athletic Trainers' Association (NATA) and the 2016 Glenn L. McElroy, MD Outstanding Service Award presented by the Missouri Athletic Trainers' Association (MoATA).
"I am humbled to receive honors such as these," says Thompson. "I owe the success of our program to the collaboration of my assistant athletic trainers and student-workers, past and present over the last decade. I would like to thank all of them, especially Lora Stelzer, Sabrena Lary, Chelsea Loethen, and Elise Pacholewski, for allowing me to create an environment that other athletic trainers deem worthy of these recognitions."
To read the full story, click here.