Summer 2015 in Africa: Promoting Healthy Births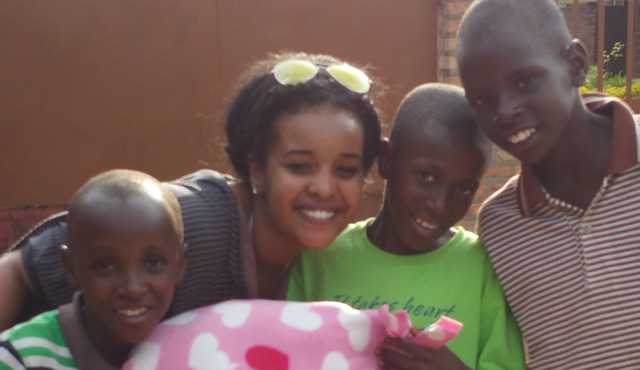 This summer, Westminster student Azza Abuseif '15 is in Africa as a Humanity for Children volunteer. Her main goal? Helping promote safe and healthy births for the Maasai women.
"Our main goal that we are trying to achieve with the Maasai at the moment is making sure that the Maasai women have healthy births since so many die during the birthing process," she says. "Our goal is to figure out a way in which the women, especially the traditional birth attendants, can be educated in order to prevent complications or unhealthy pregnancies."
She describes her time in Africa as both service and an experience of gratitude.
"I went to both places (Rwanda and Tanzania) with Humanity for Children to help, but in reality, they helped me more than I could ever help them."
Read more from Abuseif about her experience in Africa.
Feature photo above, Abuseif (second from left) with African children.