Boone County Alumni and Friends Gather for Presidential Connections Event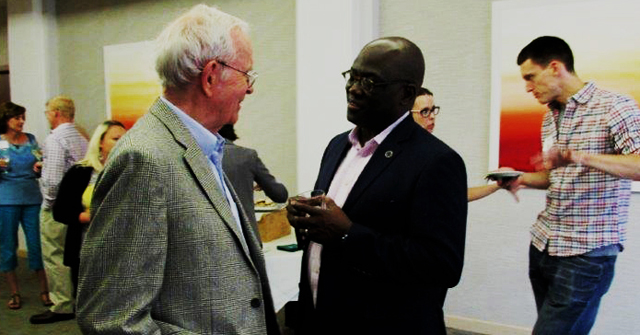 On Thursday, August 27, 2015, President Akande continued his Presidential Connections tour with an event at Central Bank of Boone County, hosted by Steve '73 and Laura Erdel. Thank you to all of the alumni and friends who attended!
The Presidential Connections Tour is being held this fall for alumni and friends to share their Westminster stories and aspirations with Dr. Akande and get to know our new President.
For more information about the Presidential Connections Tour, visit http://www.westminster-mo.edu/alumni/Events/PresidentialConnections.html