Westminster Alumna Finds Leadership Role in a Man's World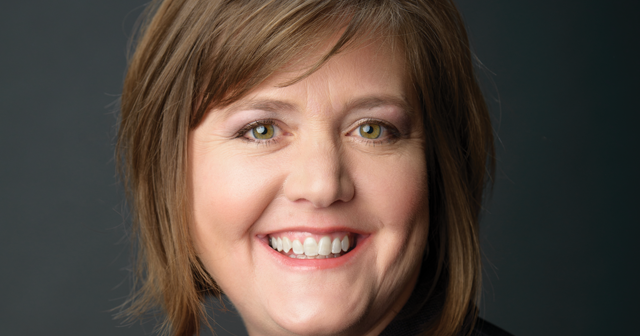 One Westminster alumnae, who has found her place as a leader uniquely enough within an organization that is perceived as a "man's world," is Barbara (Otting) Ramsey, '96 and a member of Kappa Kappa Gamma Sorority, from Columbia, MO.  Barbara is the Executive Director of the Masonic Home of Missouri and reports to an all-male board of directors.
The Masonic House of Missouri is a non-profit charitable organization that provides statewide assistance to eligible Missouri Master Masons, their wives and widows, and Missouri members of the Order of the Eastern Star. Barbara supervises the whole organization and is responsible for the day-to-day operations.
She was originally hired by answering a blind newspaper ad as the Outreach Director and knew nothing about either the Masonic Home or the Masons when she started work. In this position, she provided assistance programs to seniors who wanted to stay in their homes and communities. After working for the Masonic Home for 12 years and growing their Outreach Programs, in 2013, she was made Executive Director.
"Westminster College helped provide the foundation to build my future," says Barbara.  "As I started my college career, I did not know exactly what I wanted 'to do with my life,' but Westminster gave me a strong liberal arts education while also helping me find my passion and interest for my future career.  As I prepared to graduate from Westminster, I knew I wanted to help families dealing with issues associated with seniors.  I am one of those truly blessed people to have found my passion in life and have it translate into a career I love."
During her years at the Masonic Home, she has expanded a number of programs, but her proudest achievement has been establishing the Creating-A-Partnership program, which partners with local masonic lodges and chapters to help needy children in local communities.
Barbara also has become known nationally within the organization and was elected to the Missouri Communities and Services Association Board of Directors, was elected Board Secretary, and was appointed head of the outreach committee.  Once again, she was the only woman.
Westminster's mission of teaching students the importance of community service and Barbara's grandfather developing Alzheimer's disease during those formative college years had an effect on Barbara. She saw firsthand how this degenerative disease affected her grandmother and the rest of the family, and once she graduated from Westminster, she set out to learn more about senior care.  Jobs at a nursing home and with the Social Security Administration followed.
Realizing she could have more of an effect on senior care policies if she were in a leadership role, she returned to school to earn a master's degree in public administration in 2001 at the University of Missouri in Columbia.
Freemasonry is the world's oldest and largest fraternity brotherhood and its mission is to help good men become better men.  Its origins stem from the local fraternities of stonemasons in the 14th century which regulated the qualifications of stonemasons and their interaction with their clients.  Distinguished historical figures who were masons include George Washington, Davy Crockett, and Harry S Truman.