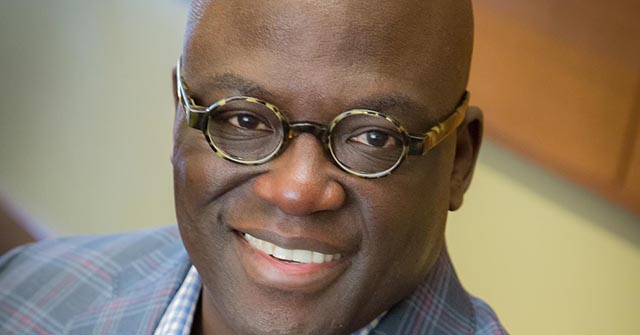 This column was originally published in Ladue News on April 28, 2017.
By Dr. Benjamin Ola. Akande
On January 1, 1954, the Crimson Tide, the University of Alabama's storied football team, faced Rice University in the Cotton Bowl.  In the closing minutes of the second quarter, Alabama led by three points.  On the fourth down, Alabama punted.  The punt returner for Rice, running back Dicky Maegle caught the ball and headed down the sidelines.  He broke through the Alabama defenders and was on his way to a 95-yard second quarter touchdown when something unexpected happened that interrupted what seemed like a sure thing.
One of the Alabama players, Tommy Lewis, jumped off the sidelines and ran onto the field without his helmet. To the amazement of the spectators in the packed stadium and millions of viewers of the nationally televised game, he tackled Maegle and then ran back to his bench and sat down.
The officials awarded a touchdown to Rice University, but that did not mollify the crowd.  They wanted blood.  They screamed "throw him out," and said other things that were not nearly as nice. Lewis sat on the bench with his head bowed down in shame, contemplating why he did such a stupid thing.
He could no more explain it than any of us can explain some of the impulsive things we have done.  We knew better, but we acted on the impulse of the moment, without thinking.  We thought we were doing the right thing and yet it was glaringly clear that it was not.  Football is a game of emotion and it is easy for people and players to get caught up in the frenzy of a moment.
So the young man sat there on the bench in shame, listening to the crowds as they hurled their angry insults at him.  It was a lonely moment of total humiliation and disgrace for young tommy.
Suddenly something happened that caused the whole stadium to grow strangely quiet as the team left the field at halftime. Lewis ran up to Maegle and put his arm around his shoulder.  It was his way of apologizing.  In an interview many years later, Maegle recalled, "At first I thought it was one of my teammates, but it was Tommy Lewis with tears streaming down his face.  He apologized and said, 'I don't know what got in to me.'"
There is a takeaway from this story – we all should demonstrate the willingness to forgive those who undermine us, lie to us and make life difficult for us.  Our determination to succeed — in spite of all these and more — and our willingness to forgive is a character strength in leadership.
Forgiveness is difficult but a necessary competency for leadership.
Oh, and did I mention that Rice won the game?
So, go forth and forgive.