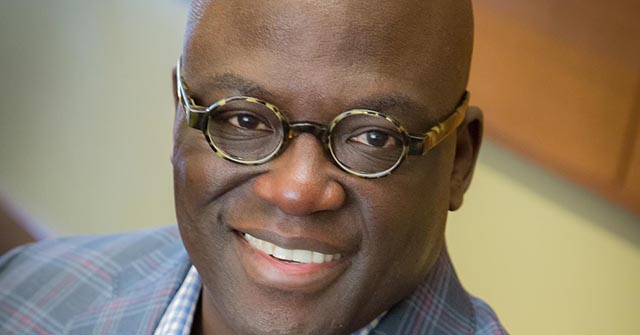 View President Akande's article — "MLK: Lessons from Leading without Authority" — originally published May 25, 2017 by Ladue News.
By Dr. Benjamin Ola. Akande
When official leadership fails (or fails even to try) to lead, mavericks move in to fill the vacuum.
The Rev. Dr. Martin Luther King Jr., who died 49 years ago last month, was the quintessence of this kind of maverick leadership. The civil rights leader challenged the status quo and championed equality and unity for all.
To be sure, King lacked the formal authority that comes with an appointed or elected position, which explains why he used tactics like street protests and boycotts to help bring his dream to fruition. He exercised informal authority through a wide network of communities that allowed him to recruit people and excite them about the possibility of a brighter future.
A leader gains informal authority when he or she earns the respect and trust of an audience that shares a compelling sense of urgency to effect change. Leaders use the force of moral persuasion to convince people of the need to be led.
King's sense of constructive impatience inspired many Americans – and indeed, citizens of the world – who saw a courageous man with the audacity to challenge a powerful and often brutally repressive establishment.
People who lead without formal authority know how to seize the moment; they know how to focus attention on a compelling issue. They don't seek permission. They don't let roadblocks stop them. They do, however, possess an overriding sense of determined purpose.
But leading without formal authority can be dangerous. The need to inspire and motivate often requires the oversimplification of complex issues and situations. In doing so, informal leaders also may underestimate the reaction of formal leaders. When one leads without formal authority, those who do have it rarely sit by and allow events to unfold.
For those with sufficient courage, leading without formal authority proves a noble calling – but also one that may bring unforeseen consequences.
King was assassinated in the middle of his leadership journey. Yet he succeeded in transforming an ideal into a cause that would ultimately change the course of history.
The quest of leading without formal authority continues today. We see it in people discontented with things as they are, those who believe passionately in what they're doing and remain undeterred by cynicism and fear.
I believe that at some point, each of us gets the opportunity to lead without formal authority. It generally comes when we're asked to stand for what's right – when principle becomes something more than a word or an abstraction.
In his celebrated "I Have a Dream" speech during the March on Washington for Jobs and Freedom on Aug. 28, 1963, King laid out a blueprint for how to lead and assured us that the power to do so resides within each of us. His inspiration and complete and resolute dedication should remind us that leadership is exercised best for a just cause.
Bottom line? We all can lead with and without "authority." And we must look beyond our present.