Carnival Cruise Line CEO to Lecture at Westminster, March 1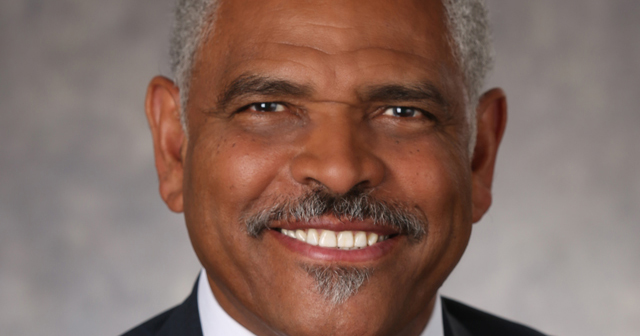 Inaugural Cherry-Price Leadership Lecture to be held March 1, 2017
Arnold W. Donald, the president and CEO of Miami-based Carnival Corporation & plc, the world's largest leisure travel company, will deliver the inaugural Cherry-Price Leadership Lecture at 4 p.m., Wednesday, March 1, in the Church of St. Mary the Virgin, Aldermanbury on the campus of Westminster College. The lecture is free and open to the public, but reservations are encouraged.
Donald took over the helm of the world's largest cruise ship line in 2013, succeeding then-chairman and CEO Micky Arison, son of the company's founder.
"At Carnival, if I listen to our guests, they'll tell me how to fulfill their expectations," Donald said. "Our employees tell me how to deliver what our guests want. Shareholders tell you what will keep them happy. If you listen, the answers will reveal themselves."
During his tenure at the helm of Carnival, Donald streamlined operations and grew the company's market cap from $25 billion to $37 billion, among other accomplishments.
The Cherry-Price Leadership Lecture, made possible through the generosity of distinguished alums Howdy Cherry '65 and Rob Price '65, stands apart from other Westminster lectures by shining a spotlight on the character traits of successful leaders of our time, reinforcing Westminster's mission "to develop leaders of character…prepare for lives of success, significance, and service."
"This new lecture series is for our students, faculty, staff, and alumni, as well as the greater mid-Missouri community. It's an opportunity to hear about the personal journeys of today's entrepreneurial leaders," said Westminster President Benjamin Akande. "These leaders have devoted their lives to creating opportunities for people and building successful businesses. We believe they will inspire our students to join the ranks of those willing to step forward to change the world … and even to save it."
Prior to leading the Carnival Corporation, Donald was president and CEO of the Juvenile Diabetes Research Foundation International and chairman of Merisant Company, the maker of the artificial sweetener Equal. He also spent more than 20 years with Monsanto as president of the agricultural sector and president of the consumer and nutrition division.
With an extensive history of involvement in local, national and international organizations, both professional and civic, Donald is currently on the boards of Bank of America, Washington University, the St. Louis Art Museum, and St. Louis Science Center.
Donald holds a BA degree from Carleton College, a BS degree from Washington University, and an MBA from the University of Chicago Graduate School of Business.