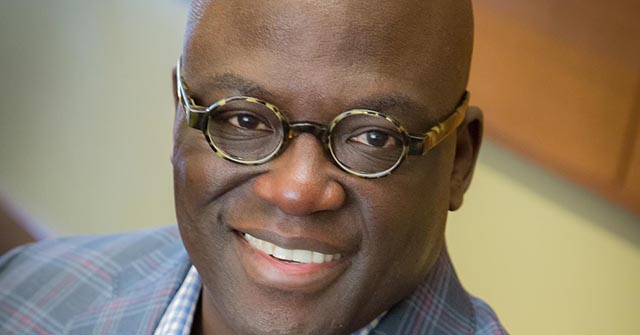 This column was originally published in Ladue News on July 21, 2016.
By Dr. Benjamin Ola. Akande
Some decisions that are destined to have good outcomes – big investments in public education and infrastructure like roads and bridges, job and access to higher education.
And some decisions seem like a good idea at the time. Going into Vietnam in order to forestall a domino effect of small fledgling nations falling into communist hands seemed like a good idea at the height of the Cold War in the 1960s. NAFTA seemed like a brilliant idea when it was passed in 1994 and it may well still be. But there's a growing school of thought that the nation's working class took a beating as a result of that trade agreement.
The recent campaign by citizens of the United Kingdom on whether their country should remain in the European Union is another example of one of those decisions that could have unforeseen consequences. In the wake of the vote, all the major stock exchange indices including those in Germany, France, Italy and here in the United States dropped precipitously. The British Pound has fallen sharply.  Senior executives of Italy's leading banks say they may need a 40 billion euro bailout because of the large amount of business they do in the United Kingdom. Experts project that the Netherlands and Luxembourg will see their exports to the United Kingdom drop significantly.
There is talk about major financial institutions moving tens of thousands of employees out of London, eroding the city's stature as the world's financial center.
There have been several political repercussions. Boris Johnson, the pugnacious former mayor of London who helped lead the Brexit fight, has decided not to seek the position of prime minister. Scotland, long a staunch supporter of the European Union, is considering holding another referendum on whether to remain in the United Kingdom. Northern Ireland, the United Kingdom's smallest country and one with a long history of sectarian violence, may consider exiting the U.K as well.
This is but a snapshot of the realities of Brexit. But they highlight a broader issue: actions, no matter how well thought out, often incur unintended and dire consequences.
There is another lesson: emotion should be tempered by logic. Much of the Brexit campaign focused on the emotional appeal of a powerful, "independent" and relatively homogenous Britain unshackled from obligations to a wider international organization. Very little of the pro-exit campaign focused on the consequences for United Kingdom, Europe and the rest of the world.
It's still to early to say with certainty, but there's a strong chance that from a leadership perspective this may not have been Britain's finest hour.