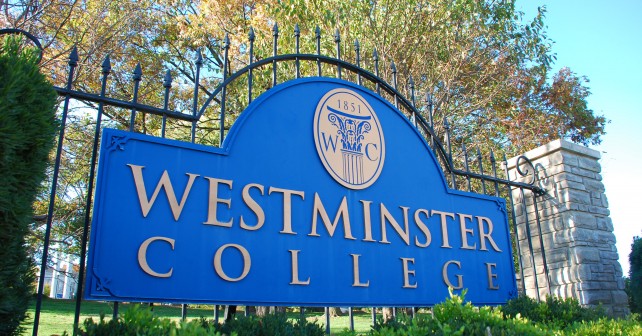 A collaborative effort at Westminster is bringing together alumni and campus administration to provide ongoing support, guidance, mentoring and promoting of the College's fraternity and sorority chapters. Spearheaded by Nicole Elliott, assistant director of Campus Life, the newly formed Greek Alumni Advisory Council will draw on alumni insight and Student Life support to further enhance the Greek life experience for Westminster College students.
"I'm excited to continue working with chapter advisors in a more official role," Elliott says of the Council. "Our fraternity and sorority community only benefits when the College and chapter advisors have a good relationship and effective open communication. I feel the Greek Alumni Advisory Council will only strengthen these relationships and help our fraternity and sorority chapters continue to strive for excellence and continue to grow."
The Greek Alumni Council is composed of advisor representatives from each of Westminster's eight active Greek organizations. The group will meet every semester to evaluate the state of the College's Greek community and make recommendations for strengthening relations, experiences and resources, with special attention to academic achievement, recruitment and risk management.
"Westminster College and the members of the Greek Alumni Advisory Council believe that the involvement of qualified alumni advisors is critical to the success of our undergraduate chapters," the Council's constitution states, "and we are committed to providing the alumni involvement that enables our undergraduate chapters to succeed."
Click here to learn more about Greek Life at Westminster College.