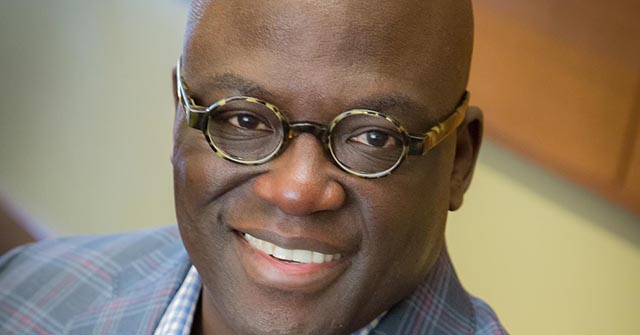 by President Benjamin Ola. Akande
Late one night in the 1960s, an older African-American's woman car broke down on an Alabama highway in the midst of a torrential downpour. For what must have seemed an eternity, she tried in vain to flag down a motorist. Finally, a young white man stopped and drove the distressed and soaking wet woman to a taxi stand. She got his address before alighting from the car. Days later, the Good Samaritan received a giant black and white TV in the mail from the woman. It was accompanied by a gracious note and signed "Mrs. Nat King Cole."
My dad must have told me that story 100 times. He repeated it to me the night before I departed for the United States in August 1979.
That story helped shape my initial impression of the United States – as a nation of helpers, a place of courage, a country where people largely got along with each other.
My American journey began on August 24, 1979, a rainy Thursday night.
In the 37 years of my American journey began, I still have a few unanswered questions. For instance, why does the fat lady have to sing before it's over?
But I have found more answers than questions. These answers have come over the years through popular culture, children's stories, trips around the country and interactions with some amazing people.
I consider the story of Humpty Dumpty one of the greatest tales ever told. It is a metaphor about risk, failure, and perseverance. Humpty was all about setting stretch goals and was very familiar with the reality called failure. But, Humpty refused to allow failure to define it. Failure was an opportunity to regroup, to reassess, and to try again until success was eventually achieved. The wall in this story is a metaphor about overcoming challenges. Climbing a wall is moving beyond where you are, overcoming adversity, challenging convention, pursuing goals that are not easily achievable and never giving up.
My American journey has taken me to 47 states. I have seen the beauty and awesome power of America. I have also seen a nation of contradictions, a nation still grappling with the power of and a reluctant appreciation for the greatest heritage it possesses – inclusive excellence.
My American journey has brought me in contact with St. Louis native and Twitter founder Jack Dorsey, who taught me that one of the biggest gifts you can give people is immediacy.
My journey introduced me to Sam Walton, one of the greatest entrepreneurs who ever lived. He taught me – and a few of my students who visited him at his office in Bentonville, Arkansas – to put people before profits.
I found powerful symbols of racial and ethnic harmony on Sesame Street, a world of kind friends, where everyone owns a piece of the street. The puppets represent the good in all of us.
America has taught me that the litmus test for success in this nation is not about how many times you succeed but how quickly you get up when you fail.
America has taught me that anything is possible – putting the world on wheels, building driverless cars, creating the world's greatest higher education system, fostering an environment that nurtures and stimulates creativity in every endeavor and creating bountiful opportunities for all people irrespective of race, gender, creed or physical ability. These are just a few reasons why the United States is the wealthiest and most powerful nation in recorded history.
And as we near the third decade of this century, the task ahead of us is to sustain that greatness for generations to come.