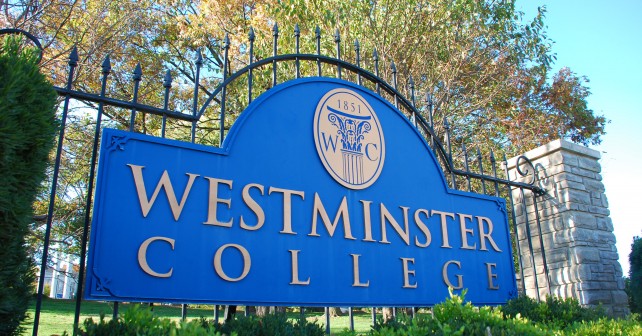 The Presidential Advisory Search Committee continues its candidate review for Westminster's next President. Members of the Westminster Board of Trustees and the Search Committee, consisting of representatives from Trustees, students, faculty, staff, alumni, parents, local community, and other friends, are represented in the process.
"We appreciate the trust the Westminster community has placed in the Search Committee and the Board of Trustees to seek out and evaluate the candidates in order to select the next President," says Hal Oakley '90, Search Committee Chair and Vice Chair of the Westminster Board of Trustees. "With the committee's diverse representation, our aim has been to make sure all campus constituencies are represented and heard."
As the search progresses, the search will remain confidential to ensure Westminster provides a secure atmosphere for the best candidates to move forward. According to our Presidential Search consultant Dr. Kate Haley from Witt/Kieffer, it is common for top candidates to be sitting presidents or top-level administrators at other institutions of higher education, creating the need for the utmost confidentiality.
Ultimately, the Search Committee will recommend one or more finalist candidates to the Executive Committee of the Board of Trustees, which will then forward a recommendation to the full Board.
Questions may be sent to the attention of Hal Oakley '90, Search Committee Chair, Vice Chair of the Board of Trustees, via email westminster@westminster-mo.edu.
More information on the Presidential Search