Alumnus and Professor Co-Author Research Paper on Current State of American Politics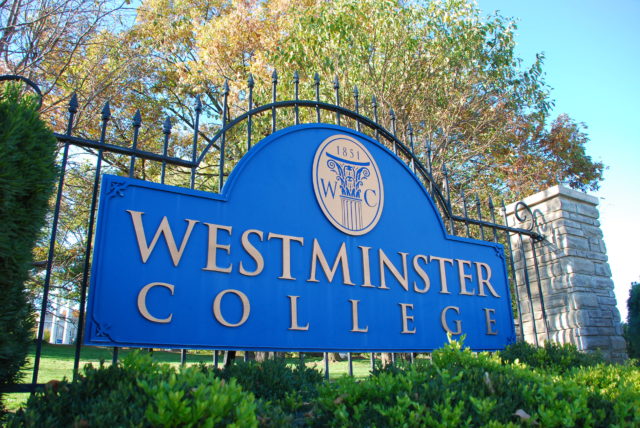 A Westminster graduate and his former professor reunited recently to write a research article on the 2016 presidential election, published in the May 2016 issue of the Journal of Scientific Psychology. Dr. Robert Mather '98 (Delta Tau Delta) teamed up with professor Dr. Kurt Jefferson, Assistant Dean for Global Initiatives and the Director of the Churchill Institute for Global Engagement, to study the psychology behind Americans' support of Donald Trump and Bernie Sanders in this year's presidential race.
Mather was a psychology major at Westminster, with minors in political science and religious studies. He is now a professor of psychology at the University of Central Oklahoma, having received his Master's degree at UCO and his PhD from Texas Tech University.
"It was a great experience working with Dr. Jefferson, who is a brilliant political scientist," says Mather. "His thoughts and perspective provide tremendous value to the literature in social science as well as value to policy makers who encounter his works. It is my hope that we engage in future collaborations that combine his knowledge of political science with my knowledge of experimental social psychology."
Dr. David Jones, Acting Senior Vice-President and Dean of Faculty, believes this collaboration is indicative of Westminster's unique culture.
"This project shows how Westminster graduates and faculty continue to work together even long after graduation," says Jones. "This kind of interdisciplinary work is a hallmark of the liberal arts."
The article focuses on the right- and left-wing populist movements in the United States which currently support Mr. Trump and Mr. Sanders, respectively, and compares the authoritarian values fueling these movements to those behind similar groups in Europe. Dr. Jefferson was able to draw on his expertise in European political parties for this project.
"It is illuminating to see American electoral and party politics in a comparative European light," Jefferson says about the collaboration. "It was an honor to work with Bobby. He has bloomed full flower as an intellect, teacher, scholar, and more importantly, [as a] person – a genuinely nice guy."
The paper written by Mather and Jefferson is available to read here.