Westminster Welcomes New Community Engagement & Service-Learning Coordinator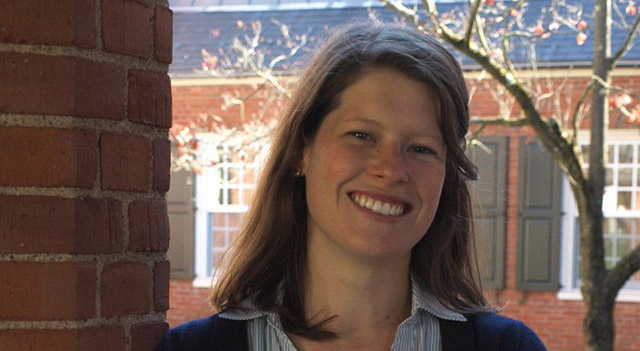 New to campus this fall, Maeba Jonas, M. Div. serves as Chaplain Resident and Coordinator of Community Engagement and Service-Learning at Westminster College.
As a Fulbright Scholar in Nepal, Maeba conducted research on faith-based responses to social change amongst Buddhist nuns working on anti-sex trafficking and prevention. She later worked in public health research at the Bloomberg School of Public Health at Johns Hopkins University on a longitudinal study looking at HIV/AIDS risk behavior of the intravenous drug using population of inner city Baltimore. There she helped launch a pilot study to assess spiritual and religious belief as a predictor of recovery from addiction.
Maeba is a graduate of Kenyon College in Gambier, Ohio where she earned a Bachelor of Arts in Religious Studies with a Concentration in Women's and Gender Studies and was elected to the Phi Beta Kappa honorary society.
In 2014, Maeba earned her Master of Divinity from Yale Divinity School with a certificate in Education, Leadership and Ministry. While at Yale, she served as a member of the Student Council and as co-coordinator of the Yale Women Seminarians. Along with the Associate Chaplain of Yale College, Maeba was a co-leader of a social justice service-learning program in New Haven, Connecticut through the Yale Chaplain's Office. She completed her Clinical Pastoral Education Residency at Yale-New Haven Hospital where she served as Chaplain to the Pediatric Intensive Care and Hematology/Oncology Units.
Before coming to Westminster, she traveled to Israel/Palestine on a Two Brothers Fellowship for purpose of Biblical Study in the Holy Land.
Maeba is currently in the ordination process with the United Church of Christ. She lives in Fulton with her partner Josh, along with their dog and two cats.