Museum Offers Discounts for Small Business Saturday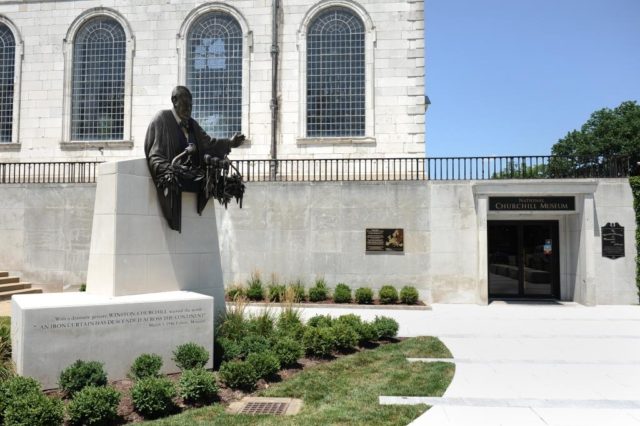 Local shoppers can find some bargains on unique gifts at the National Churchill Museum on Small Business Saturday, November 26.
"We wanted to join the rest of the Fulton business community in celebrating small businesses and all they do to support their communities on this day of tribute," says Tim Riley, Director and Chief Curator at the Museum.
On Small Business Saturday, the Museum will offer free Museum admission with any purchase; a free Berlin Wall souvenir with purchases over $10; a 15% off purchases over $50; and a 20% discount on purchases if a Museum membership is purchased at the same time (this if 5% more than the regular member discount).
Museum shoppers will find such children items as books, stickers, hats, stuffed animals and puzzles.  Other sale items include one-of-a-kind hand blown Blenko glass pieces, William and Kate London items, imported European candies, Churchill books and quote t-shirts; and Churchill Museum brand items such as shot glasses, Coozies, mugs, golf balls and postcards.
The Museum will be open from 10 a.m.-4:30 p.m. that day.