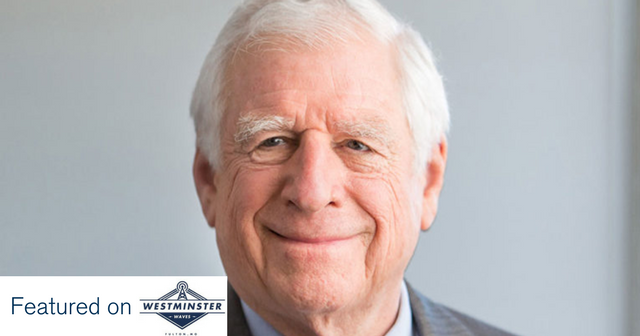 Pulitzer Prize-Winning Author and historian Doris Kearns Goodwin to Deliver Keynote Address
Listen to this story on the Westminster Waves podcast.
Statesman John C. Danforth will be recognized for his nearly 50 years of public service next month, when he will be presented with the Winston Churchill Leadership Medal in St. Louis by the National Churchill Museum at Westminster College in Fulton, MO, it was announced today.
Danforth, who began his public service in 1968 when he was elected Missouri Attorney General, will receive the award on Thursday, June 8, at a gala at Bellerive Country Club, in Town and Country, where noted historian and Pulitzer Prize-winning author Doris Kearns Goodwin will deliver the keynote address.
The coveted medal, the National Churchill Museum's highest honor, is selectively awarded to individuals who have demonstrated extraordinary leadership.
"We are pleased to announce Sen. Danforth's selection for this prestigious award because his incredible leadership and dedication to public service in the local, state, national and international political arena are simply unmatched," said Dr. Benjamin Ola. Akande, president of Westminster College. "One of St. Louis's favorite sons, Sen. Danforth's commitment to service is surpassed only by his faith in God, his love of family, and his undying advocacy for the St. Louis region."
Akande also said Danforth's "invaluable work through the former Danforth Foundation also will serve residents of the Greater St. Louis community and the world for generations to come."
Danforth has served as a three-term U.S. Senator from Missouri; U.S. Ambassador to the United Nations; Special envoy for peace in Sudan; Special U.S. Counsel in the Branch Davidian investigation; Missouri Attorney General; and, a dogged advocate for the development of plant and life sciences, higher education, neighborhood redevelopment, downtown revitalization, and St. Louis's beloved sports teams.
Danforth, 80, who has been a mentor to many — including U.S. Supreme Court Justice Clarence Thomas, former Missouri Governor Christopher "Kit" Bond, former Governor and U.S. Senator John Ashcroft, and countless others — is a partner with the law firm Dowd Bennett in Clayton, MO.
He also serves on the boards of the Cerner Corporation and the nonprofit, nonpartisan Commission on Presidential Debates, and on the national advisory board of the John C. Danforth Center on Religion and Politics at Washington University in St. Louis.
An ordained Episcopal priest, Danforth also is the author of Resurrection (1994); Faith and Politics: How the "Moral Values" Debate Divides America, and How to Move Forward Together (2006); and, The Relevance of Religion: How Faithful People Can Change Politics (2015).
"Sen. Danforth is the epitome of what statesmanship is all about," said Timothy Riley, Sandra L. and Monroe E. Trout Director and Chief Curator of the National Churchill Museum. "The stoic wisdom he shares, his dedication to public service, his lengthy leadership in government service, and his commitment to bolstering higher education makes Sen. Danforth the perfect choice for this coveted award."
Other recipients of the Churchill Leadership Medal, first awarded in 2006, are former British Prime Minister Sir John Major; the late journalist and television news pioneer Walter Cronkite; John W. Bachmann, retired CEO of Edward Jones; former U.S. Ambassador to Belgium Stephen F. Brauer, chairman and CEO of Hunter Engineering Company; and, Danforth's brother, Dr. William H. Danforth, Chancellor Emeritus of Washington University in St. Louis.
Ms. Goodwin will be the keynote speaker for the evening. She was awarded the Pulitzer Prize in history for her highly acclaimed No Ordinary Time: Franklin and Eleanor Roosevelt: The Home Front in World War II. She also is the author of other bestsellers, including A Team of Rivals: The Political Genius of Abraham Lincoln; Wait Till Next Year, Lyndon Johnson and the American Dream; The Fitzgeralds and the Kennedys; and, her most recent book, The Bully Pulpit: Theodore Roosevelt, William Howard Taft, and the Golden Age of Journalism.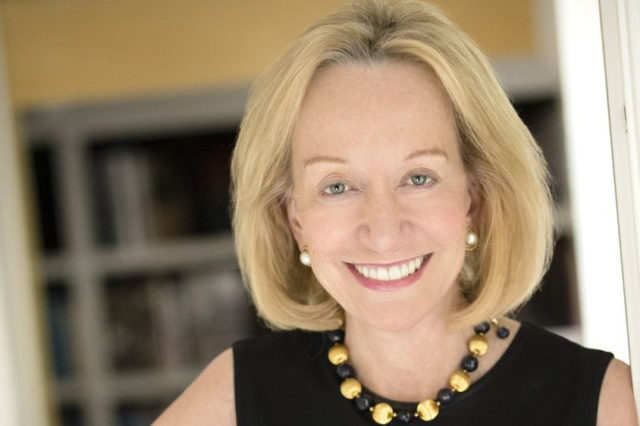 The Honorary Churchill Leadership Medal Event Committee includes Mr. John Bachmann, Sen. and Mrs. Christopher " Kit" Bond, Ambassador and Mrs. Stephen F. Brauer, Mr. Randolph Churchill, The Most Rev. Michael B. Curry, Dr. William H. Danforth, former U.S. Sen. Bob Dole, Mr. and Mrs. Sam Fox, Mr. and Mrs. Richard J. Mahoney, Mr. and Mrs. James McDonnell III, Mr. Rex Sinquefield, Mr. Joseph R. Sivewright, Mr. and Mrs. David Steward, Mr. George F. Will, Ambassador and Mrs. George H. Walker III.
More information about the National Churchill Museum can be found at www.nationalchurchillmuseum.org, or on Facebook/Churchill Museum, or on Twitter @ChurchillMuseum.
For more information or to make reservations to the Danforth event, please call 573-592-5602.