Three Experts on Natural Sciences To Lecture at Hancock Symposium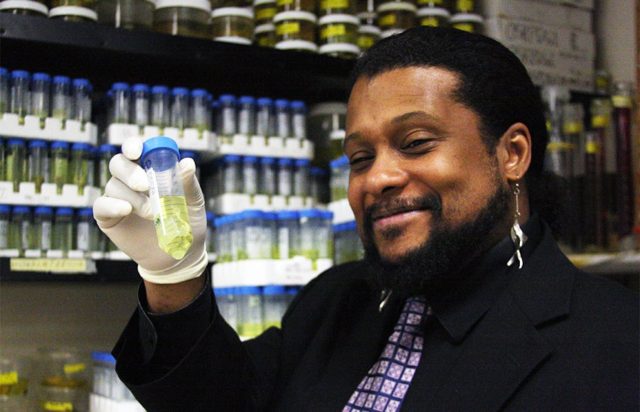 Three national scientific experts whose research focuses on making the natural world around us a better place to live will participate in the annual Hancock Symposium next month on the campus of Westminster College in Fulton, MO. All three lectures are free and open to the public.
 This year's Hancock Symposium – the theme of which is "Audacious Ingenuity: Pushing the Boundaries of Science,"–will be held Wednesday and Thursday, September 14-15, and will focus on the role science plays in shaping our world.
Dr. Tyrone B. Hayes, an American biologist and professor of integrative biology, will open the Symposium at 9:15 a.m., Wednesday, September 14, in Champ Auditorium with a lecture on the adverse effects that occur in living organisms due to chemicals.
Dr. Hayes is well known for his research conclusions that the herbicide atrazine poses a health threat to wildlife and humans and has become an advocate for the critical review and regulation of pesticides. He has also raised issues of environmental racism, warning that the consequences of atrazine use are disproportionately felt by African Americans and Hispanics who are more likely to live and work in areas where they might be exposed.
His research was used to reach a $105 million settlement in a class action suit brought by 15 Illinois water providers against the company Syngenta to pay the cost of filtering atrazine from their drinking water.
Dr. James C. Carrington, President of the Donald Danforth Plant Science Center in St. Louis, will speak at 9 a.m., Thursday, September 15, in Champ Auditorium on the need for continued scientific advancement if the world is to deal with the numerous rising problems that threaten the sustainability of our planet.
Dr. Carrington is one of the most highly cited plant scientists in the world.  He is recognized for his research on gene silencing, small RNA (ribonucleic acid) and virus-host interactions and is applying his RNA knowledge on improving the productivity of food security crops.
Since joining the Danforth Center in 2011, Dr. Carrington has focused the Center's scientific enterprise around high technology, big data and computation for the purpose of addressing the needs to feed and power a growing, changing world while also preserving the environment and vital natural resources.
Dr. Sharon Deem, Director of the Saint Louis Zoo Institute for Conservation Medicine, will speak at the Hancock Symposium on campus at 10:30 a.m., Wednesday, September 14, in the Lecture Hall of the Coulter Science  Center on the importance of saving life on earth in all its forms and keeping the interconnected systems of animals and humans in their natural environments functioning and healthy.
Dr. Deem's focus in the wildlife veterinary medicine field has concentrated on the spread of disease between domestic animals and wildlife and the health impact of environmental changes and human contact on wild species.
She has conducted conservation and research projects in 30 different countries, including monitoring the health of gorillas in Africa, assessing the health of sea turtles in African and the Americas and elephants in Myanmar and studying maned wolves in Bolivia and avian and tortoises in in the Galapagos Islands.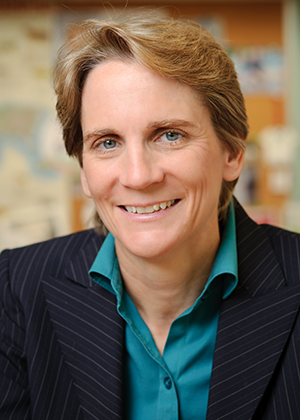 Dr. Sharon Deem
Presented annually by the Churchill Institute of Global Engagement on campus, the Hancock Symposium is one of Westminster College's signature academic experiences, bringing in national and international leaders and experts to educate, inspire and challenge students on a subject of global                                                                                              significance.
A complete agenda for the Hancock Symposium can be found at http://symposium.westminster-mo.edu/. A number of the lectures will be live streamed at http://www.westminster-mo.edu/go/live.