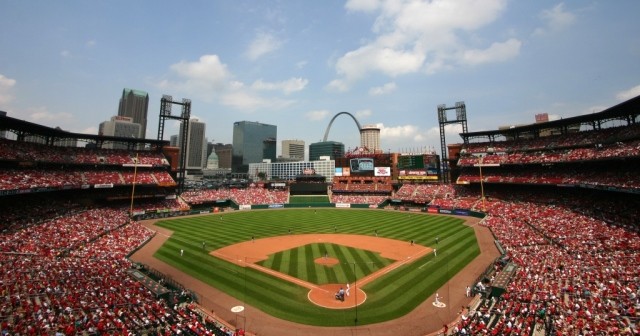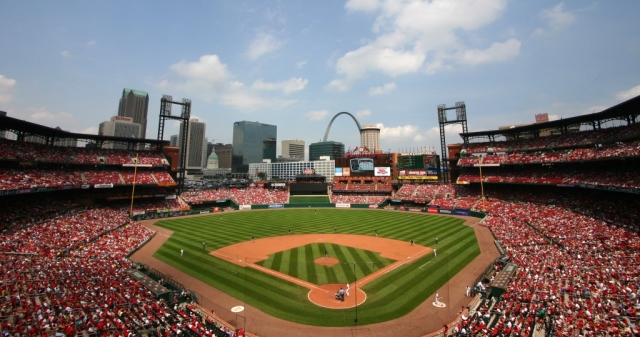 Join the Westminster community — alumni, faculty, staff, and prospective and current students — for Westminster Night at Busch Stadium 2015! Last year, more than 1000 Blue Jays gathered in St. Louis to cheer on the Redbirds. This year, we look forward to the event being even bigger and better than ever!
Don't miss the pre-game event at the Outfield at Mike Shannon's starting at 4:30 — and post-game party sponsored by USI at Ball Park Village. Special thanks to Brock Ayers '82, Rob Fasoldt '98, and Derek Duncan '07 for making this event possible!
Mark your calendar and get your tickets today.
---
4th Annual Westminster Night at Busch Stadium
Wednesday, May 27, 2015
7:15 p.m.
St. Louis Cardinals vs. Arizona Diamondbacks
---
Tickets are ONLY $10 (valued between $59 and $65). You may purchase a maximum of 6 tickets.
Students, Faculty, Staff: Purchase tickets on campus at the Emerson Center for Leadership & Service (upstairs in HAC). Cash only.
Alumni and Friends: Buy your tickets online here or call 573-592-5319. Email requests will not be accepted.
Thanks to the Student Life Department & Campus Activities Board, we will be taking reservations to ride a chartered bus to/from the game! Stop by the Emerson Center for Leadership & Service (upstairs in HAC) to sign up to ride the bus.
Westminster Night at Busch Stadium t-shirts are also available at the Emerson Center for only $5!
---
Buy Cardinals Raffle Tickets Online!
1 ticket for $5 or 5 for $20
Winner of the raffle will receive:
4 Infield Field box seats AND 4 Champions Club All-Inclusive Passes
If you win, you can use the tickets and passes at a 2015 regular season date to be mutually agreed upon (excluding Opening Day, Saturday games between May 16-August 15 and Cubs Fri-Sun games). Drawing will be held on June 1. Winner will be notified at that time. Raffle proceeds benefit the Westminster Fund.