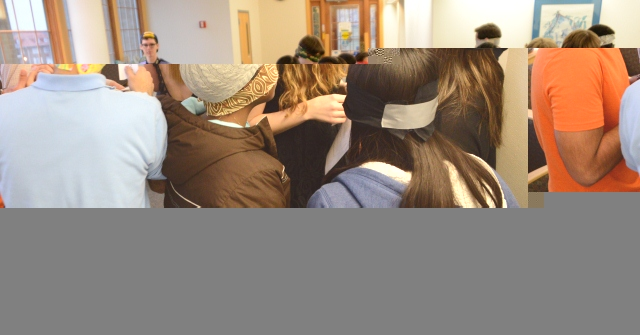 The problems and emotional anguish of being a refugee will be brought home to Westminster students in a United Nations simulation game to be held Wednesday, April 2, on campus.  During the 2-3 hour simulation, participants will go through the many stages encountered by refugees who must flee their home country.  One group will be given the option of remaining in the country as displaced persons.
The simulation will be led by Westminster international students who will share personal experiences from their home countries. The group will hear from students such as senior Abdullah Al-Hadeethi, who grew up in Baghdad until, at the age of 13, he and his family escaped from war-torn Iraq to Syria.
Nationally recognized for the diversity of its student population, Westminster is a global community where the entire campus community is committed to making the lessons that can be learned from diverse homelands, cultures, and views an integral part of the educational experience of each student. As a result, both domestic and international students graduate with a world view that prepares them to succeed wherever they find themselves.
Through this educational tool of the United Nations High Commissioner for Refugees (UNHCR) the simulation, which is entitled Passages, teaches participants what forces people into refugee situations, helps them become more welcoming to refugees in their own countries, and causes them to think about possible solutions to refugee problems.
Following the simulation, a student panel will debrief the participants with discussions of their own life as a refugee or displaced person.
This marks the fourth year Westminster has hosted this UNHCR event.  The first two years were held at the Presbyterian Church of Fulton.  The event is sponsored by the offices of Diversity and Community Engagement in the Emerson Center for Leadership & Service in conjunction with Reeves Library.