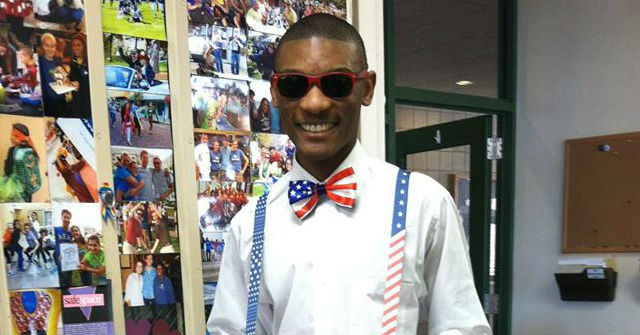 Da' Shaun Scott will graduate in 2016 with majors in Business Communication and Psychology with a minor in Business Administration and is also Student Foundation President, CAB concerts and comedy chairman, a Student Ambassador, and a Student Government Senator. Here, he describes his early Westminster College experience as a freshman. 
Tell us about your early experience at Westminster. Did Welcome Week help you transition to college?
The very second that I stepped on campus, Westminster students and staff have made the transition to college helpful and less stressful. On move in day, my parents and I did not have to pick up and move my things to my dorm room. Westminster had current students and staff move my things into my dorm room. I was moved in and settled
into my dorm room in less than 30 minutes.
Another thing that Westminster College has is mentors. The best thing about mentors is that they help you form relationships with other students and they help guide you through your first semester of college. I personally think that having mentors is great because starting college can be a bit scary and overwhelming. Having a fellow student that is willing to assist in your transition makes a big difference. The mentors ensure that freshman feel welcomed and enjoy their first year in college.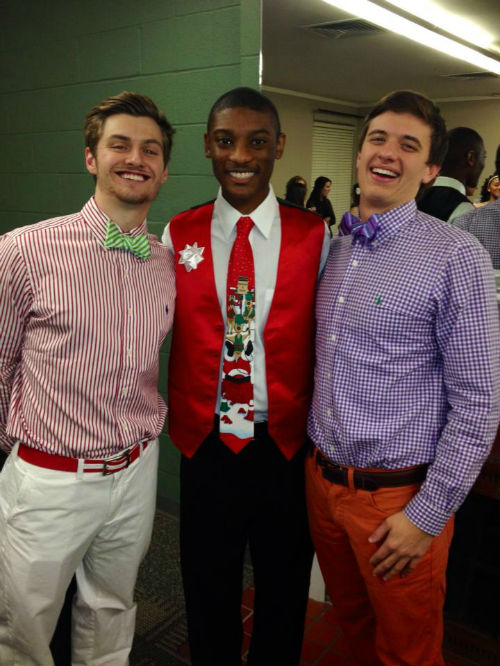 How would you describe the campus atmosphere in your first few days here?
As soon as I stepped foot on campus, I felt the energy that current student had towards the college. On Westminster's campus you'll find friendly faces, a welcoming atmosphere, and lots of activities to do. Westminster students and staff make everyone feel right at home, whether you live on campus or not.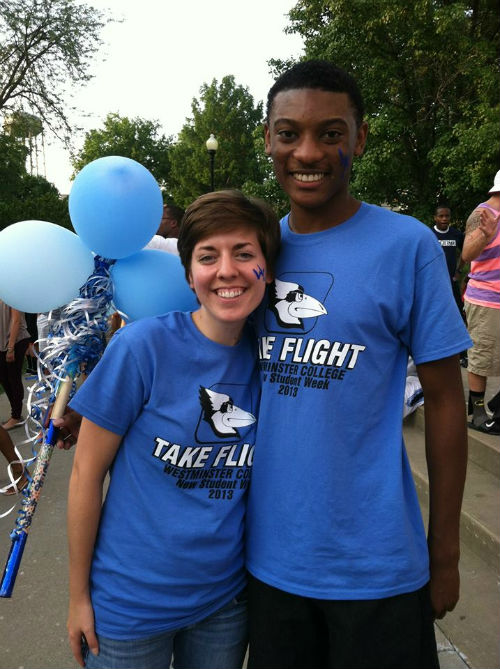 What would you say about the many opportunities to get involved at Westminster, even as a freshman?
There are so many ways for students to become involved on campus. During my freshman year, I got involved with Student Government Association, Student Foundation, and Student Ambassadors. The easiest way to ease the transition between high school and college is to get involved. One of my favorite things about Westminster is the vast array of organizations that you can join. I strongly believe there is at least one club for every student, whether it's athletic, academic, and community-service oriented, or just fun. Also, you have an opportunity to create new clubs or organizations if you can't find one that interests you. Getting involved is a fabulous way to meet people, discover your interests, foster your talents, and have a great college experience.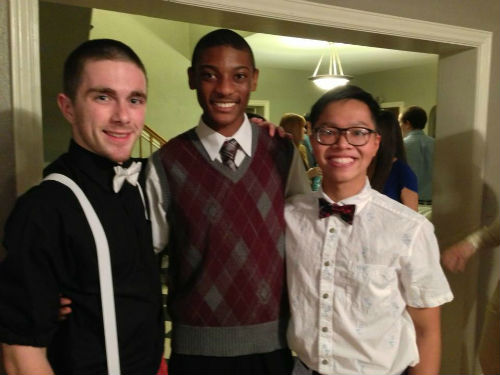 How were you made to feel comfortable to step out and participate your freshman year?
The first week of my freshman year, there were tons of ice breakers and introduction games, which gave me an opportunity to meet new students. At first I was kind of afraid to meet new people, but then I realized that everyone is feeling the same way as I was, so I got over being afraid and started introducing myself to other people and made new friends. Westminster arranged students in different seminar groups. Every seminar group has 2 mentors; my mentors helped guide me through my first semester of college. My mentors also encouraged me to do new things and excel in my classes.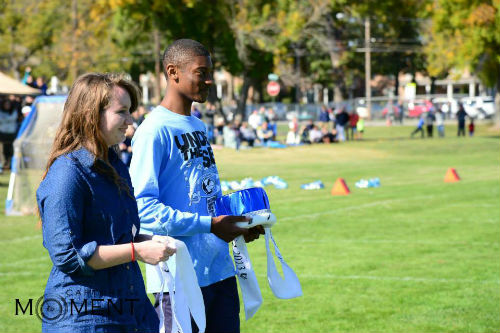 Getting ready to embark on your first week at Westminster? Check out the New Student Week schedule online and start making plans now to attend all the activities and events.