New Office Phone System Coming to Campus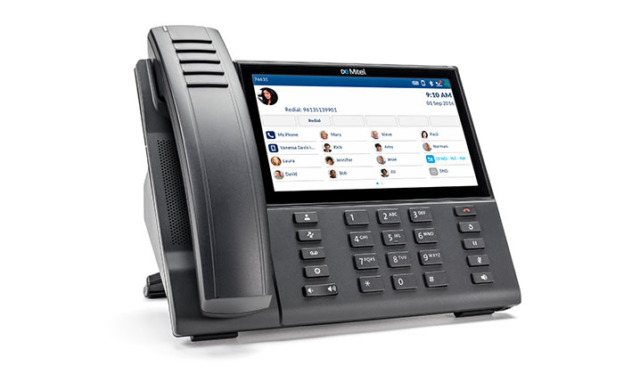 When faculty, staff, and students return to campus this fall, they will be greeted with an entirely new, upgraded office phone system from Mitel.
The new model, released in December 2016, offers many advantages over the previous system and provides updates to the Westminster fire alarm system and a failover controller at the Coulter Science Center, so that in the event that the phone system is down in Westminster Hall, calls could still be routed through Coulter. The new fully featured phones from Mitel are also less expensive than the Toshiba phones previously used.
With bluetooth, wireless headsets, the new phones are integrated with Skype for Business. Twinning features allow an office and cellular phone to ring at the same time.
New features for Westminster users include:
Capability to begin a phone call at a desk and transfer to a cell phone or vice versa;
Ability to receive faxes from a fax number they are given that can be delivered through email;
Capability for remote workers to take their desk phone and use it wherever they are working; and
Ability to originate phone calls from a cell phone that appear to be coming from the desk phone.
The new Westminster phone system will be fully managed by the vendor, Tech Electronics, who will provide several "Train the Trainers" sessions at dates to be determined. Each department will choose a designated telephone liaison who can return to a department and give extra training for members of the team who need help. Tech Electronics can also be contacted directly by the users with their questions 24 hours a day.
The need for a new phone system was accelerated when the current telephone system vendor suddenly announced the decision to get out of the enterprise phone business. Toshiba told the College that if they wanted new equipment or licenses for the system, those would have to be purchased by the end of June.
The College had already had to replace the whole Toshiba system twice in the last two years because of lightning strikes. Since the Toshiba vendor is no longer in business, any future replacements of that system would have entailed purchasing used equipment at prices set by the individuals who still had the equipment. Therefore, a new phone system was necessary.