Kappa Kappa Gamma hosts "Reading is Key" Philanthropy Event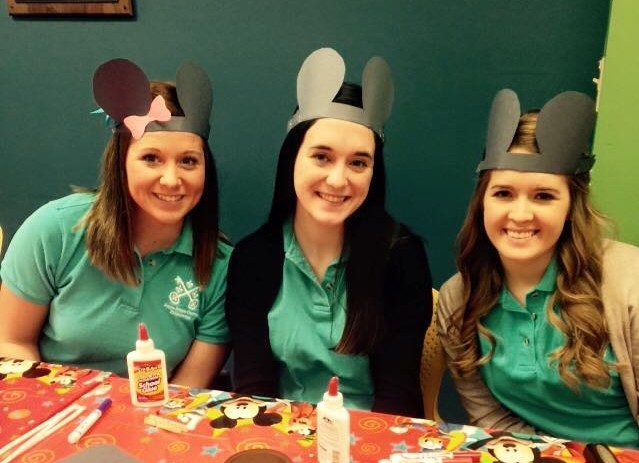 Pictured above: KKG Members Miranda Epstein '16, Rachel Bade '17, and Jordyn Williams '17 ready to help at the craft table.
This past Saturday, Westminster's chapter of Kappa Kappa Gamma hosted a philanthropy event for kids at Fulton Public Library. Reading is Key is an event held annually by all Kappa Kappa Gamma chapters. Westminster's KKG chapter's event was themed Disney, "Kappily Ever After." KKG members helped local kids with Disney crafts such as make-your-own Mickey Mouse ears, crown, airplane, or bookmark, and Disney coloring pages. There was also had a snack station and a reading station, where KKG members read short stories to the children. Each child left the event with lots of crafts and a free book, courtesy of the chapter. According to members, this event is a chapter favorite and provides a great opportunity for the community to interact with Kappa Kappa Gamma.
Special thanks to Faith Walkley '17, the philanthropy chairman, for organizing this event.