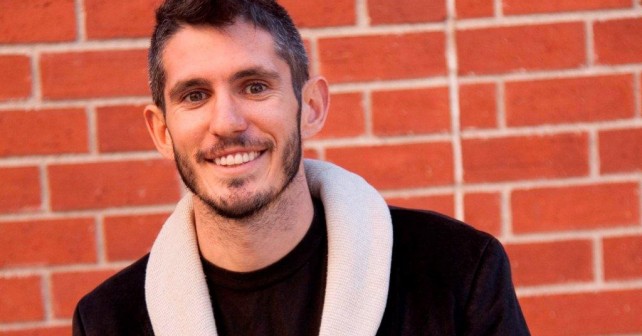 Joshua Medcalf, an expert in enhancing the performance level of athletes through mental training, will discuss sports neuroscience and psychology through the use of transformational stories at the upcoming Westminster Symposium on Global Sport being held September 17-18 on the campus of Westminster College in Fulton, MO.
Medcalf is founder of the Train To Be Clutch program and the Dream Sports Academy and is currently Director of Mental Training for the UCLA Bruins Women's Basketball Program and the University of Oregon Duck's Women's Golf Program.
He will open the afternoon of the first day of the Symposium, Tuesday, September 17, from 1:00 p.m.-2 p.m. in Champ Auditorium with the topic "What You Wished You Learned in School: Sports Neuroscience and Psychology through Transformational Stories."
Symposium attendees will then have the opportunity to interact in a "One on One with Joshua Medcalf" from 2:15 p.m. to 3:15 p.m. in Room 139 of the Coulter Science Center on campus.
Both of Medcalf's sessions are free and open to the public and the media.
A former Division I soccer player from Vanderbilt University who graduated with a degree in communications, Medcalf went on to study under one of the top sport psychologists in the country at Duke University, while playing out his last year of eligibility.
He took the life changing principles and techniques he learned to start the Dream Sports Academy, a non-profit training program for at-risk athletes in one of the toughest housing projects in the heart of south central Los Angeles.
From that experience he realized these principles and techniques were applicable across all areas of life and after conversations with business men and women, actors, and other people from a wide variety of fields, he recognized that there was a need for performance enhancement principles in many different occupations.
That realization and the need to provide support for his Dream Sports Academy led him to establish the Train To Be Clutch Program, teaching his life changing principles to athletes, business men and women, actors and universities all over the world.
He has created some of the first mental training apps in the world for soccer, basketball and golf   His soccer and basketball apps are available on the Apple Network.  He also has a generic training app, "ReFresh my Heart," that is helpful to anyone.
To learn about more of the speakers and presentations at the two-day Westminster Symposium September 17-18, those interested should visit the Symposium website.
Every year Westminster College cancels classes for two days so the entire Westminster community can attend lectures, panel discussions and presentations by noted experts on one particular subject of global interest.  The public and media are also invited to attend.
This year's topic, "Global Sport: A Common Language in a Diverse World?" seeks to understand why global sport can be both a force for greatness and a cause for concern and how it impacts entire societies the world over.
"Sport mirrors the human condition," says Dr. Kurt Jefferson, Director of the Westminster Symposium and the Center for Engaging the World.  "How a culture views sport says a great deal about its values. That is why we are exploring the social, physiological, cultural, economic, political and historical aspects of global sport in this Symposium."