MO Rep. Jeanie Riddle to Recognize Kappa Alpha Order's National Achievements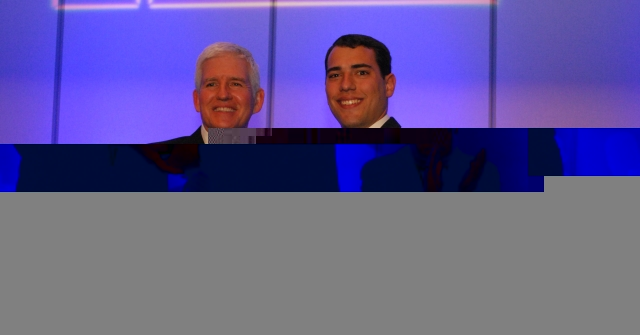 Missouri State Representative Jeanie Riddle, R-District 20, will present a House Courtesy Resolution in the Missouri House Chambers of the State Capitol Building in Jefferson City, MO at 10 a.m., Wednesday, May 14, honoring the Alpha Eta Chapter of the Kappa Alpha Order from Westminster College in Fulton, MO.
Alpha Eta is one of only five fraternity chapters nationwide to be named a Chapter of Distinction by the North American Interfraternity Conference (NIC).
The Chapter Award of Distinction recognizes an undergraduate chapter which is highly functioning, in compliance with NIC Standards, seeks to educate others about the benefits of a values based fraternity experience, and works to maintain a healthy relationship with their inter/national organization.
Representing the College at the presentation will be Westminster President Dr. George B. Forsythe; Dr. James M. Schmuck, '72, member of the Westminster College Board of Trustees and  Province Commander for Chiles Province, overseeing education and compliance for the seven Kappa Alpha chapters in Missouri; Tommy Bohnert,  KA President, a senior from St. Louis, MO; Mik Ebert, KA Philanthropy Chair, a sophomore from St. Louis, MO; Kevin Knobbe, KA Corresponding Secretary and Recruitment Chair, a sophomore from St. Charles, MO; Daryl Doran, KA House Manager from Wentzville, MO; and Blake Stonecipher, KA member, a sophomore from Wildwood, MO.
The Alpha Eta Chapter was established in 1890 on the Westminster campus.
Founded in 1909, the North-American Interfraternity Conference is the trade association representing 74 International and National Men's Fraternities.  Through advocacy, collaboration, and education, the NIC works to ensure that fraternities can operate in an environment conducive to their success
Photo credit:
Jesse S. Lyons
Director of Communications &
Editor of The Kappa Alpha Journal
Kappa Alpha Order
at Mulberry Hill