Higher Education Leader from Westminster Class of 1997 to Address New Students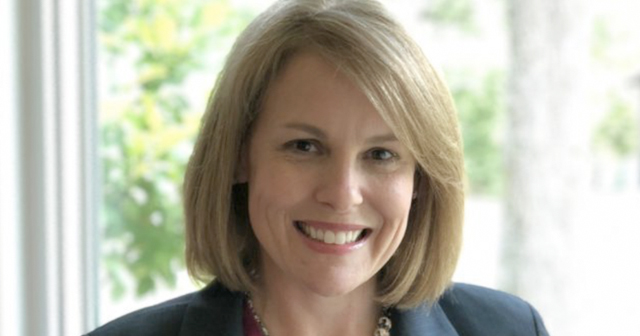 Bethany Moran, '97 from Ballwin, MO, will certainly have some insightful advice for Westminster new students when she speaks to them at New Student Convocation August 18.
Bethany has spent her entire professional career in the higher education field, helping students obtain further education.
"I am honored to be a part of the Convocation for the Westminster Class of 2022," says Bethany. "As a proud alumna, I look forward to welcoming the class and sharing how my Westminster experience shaped my life and continues to impact me daily."
As a student at Westminster, Bethany was extremely active in the Student Government Association and her fraternity, Kappa Alpha Theta. While she was earning a political science degree, she was an SGA executive office holder and served as both social and recruitment chair for the Thetas as well as being a Panhellenic rush counselor.
Once she earned her diploma, Bethany decided to remain at Westminster for her first job as an admissions representative in Enrollment Services. She readily admits that during her time in Admissions, the freshman welcome was her favorite day of the year.
In 2001, she left the College to take a similar position in Maryville University as well as teaching online instruction for their MBA program.
Five years later she took a job in business development with the Missouri Higher Education Loan Development, counseling students on their loans and helping financial aid officers.
By 2010 she was ready to move to the National Research Center for College and University Admissions (NRCCUA) where she advanced over several years to her current position as Regional Vice President.
"Convocation is a day full of hope and anticipation of the beginning of new friendships, new experiences, and the college journey," says Bethany. "Westminster remains special to me because of the exceptional college experience I had."