Hancock Symposium to Take Study of Arts Outside Classroom Walls with Performances and Events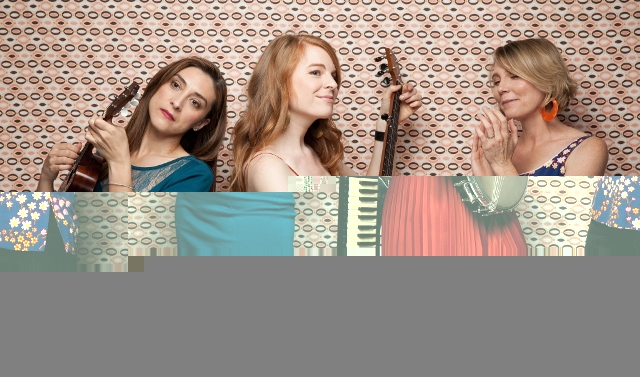 Through a series of related special events, concerts and performance art, the coordinators of the Hancock Symposium on the Arts at Westminster College plan to take the college community and public outside the classroom.
The 2014 Hancock Symposium is exploring the arts as a catalyst for cultural, social and political changes, September 16-17.  The title for this year's Hancock Symposium is "So, You Say You Want a Revolution? The Arts and Culture in Action."
All sessions and special events are free and open to the public.
The week begins on Monday, September 15, with a live concert from 7:00 p.m.-8:30 p.m.by Moira Smiley and Voco, a singing group that blends Appalachia folk music with Eastern European folk music and was named #1 a cappella group in America.
The photography of Westminster alumnus Robert Glaze, '75, will be on exhibit in the Champ Auditorium Foyer at the opening of the Symposium on Tuesday, September 16.  This exhibition is sponsored by Capture the Moment, the Westminster student photography club.
The evening of Tuesday, September 16, Symposium speaker Andy Paris, who co-wrote and acted in both the play and film of "The Laramie Project," will join Westminster Assistant Professor of English Nate Leonard and a group of Westminster students who will perform a group reading from "The Laramie Project."   The special evening of progressive theater will be held from 7:00 p.m.-8:30 p.m. in the Church of St. Mary the Virgin, Aldermanbury.
The two day Hancock Symposium will conclude with a "We are the World" Coffeehouse  to benefit women's craft making and fair trade in rural Rwanda from 8:00 p.m.-9:00 p.m. on Wednesday, September 17, in the Johnson College Inn, located in the Hunter Activity Center.  This student-led event will feature individual student acts and will include a community sing-in of "We are the World," the humanitarian anthem penned by Michael Jackson and Lionel Ritchie.
This special coffeehouse is modeled after the humanitarian efforts of Hancock Symposium speaker Sir Bob Geldof  who is scheduled to deliver the Green Foundation Lectureship earlier in the day.  In 1984, Geldof mobilized a group of artists to record the song" Do They Know It's Christmas" under the name Band Aid in order to raise relief money for Africa.  The song became one of the biggest sellers in recording history, raising over eight million pounds.
The coffeehouse culminating the Hancock Symposium is co-sponsored by the Campus Activities Board and the Hancock Symposium.
"The arts will extend our Symposium experience beyond the walls of the traditional lecture hall presentation, yet in keeping with the spirit of the Hancock Symposium, we will investigate the arts through the lens of citizenship," says Natasia Sexton,  Chair of the Communications and Fine Arts Department and Faculty Chair of the 2014 Hancock Symposium.  "In the end-and through our immersion in art, photography, theater and music-we hope that this year's Symposium inspires a rich awareness of, a deeper sensitivity to, and a more meaningful engagement with the world around us."
More information on the Hancock Symposium