Free Public Concert of NBC "Sing-Off" Stars Rescheduled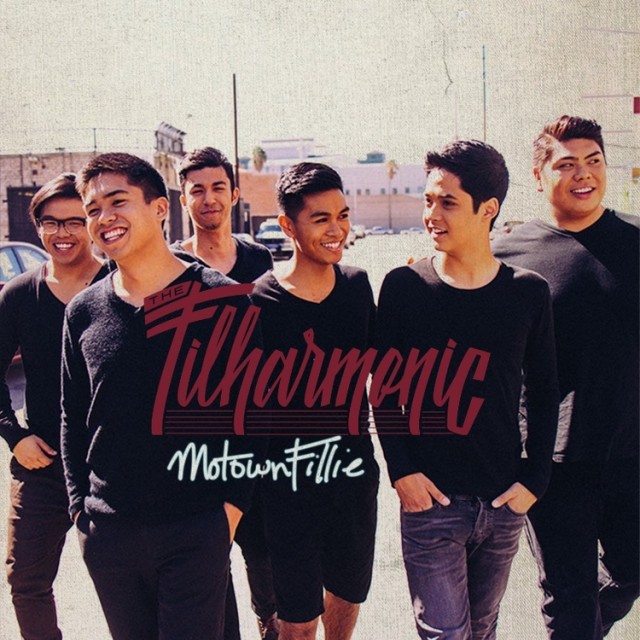 The free public concert of the Filharmonic, a band unique in musical talent and cultural diversity who appeared on NBC's hit musical competition "The Sing-Off," has been rescheduled for 7 p.m. on Tuesday, March 8, in Champ Auditorium on the campus of Westminster College.
The concert was originally scheduled for Friday, February 19, and was cancelled due to transportation issues.
The doors will open at 6:30 p.m. and no advance tickets are necessary.  The concert is sponsored by the Campus Activities Board and funded by the Student Government Association.
The melodic vocal style of these Filipino-American singers exemplifies an urbanesque hip hop sound with 90's nostalgia.
What started out as friendly college singing competitions eventually solidified into a professional group as the Filharmonic discovered their genuine chemistry, love of music and undeniable talent.  In December 2013 they got together for the first time and recorded the audition video they sent to NBC.
The group includes: vocalists VJ Rosales, Joe Caigoy, Trace Gaynor and Barry Fortgang; vocal bass Jules Cruz; and beat boxer Niko Del Rey.
Together they honor their Filipino heritage through incredibly nuanced musical performances that are both moving and fun to watch.
Barry Fortgang was born and raised in Las Vegas, NV.  He started in his parents' youth performing group, "Showbizkidz," which sang at various gatherings and conventions. He is studying music theater in Los Angeles and attended the American Music and Dramatic Academy there.
Joe Gaigoy is from San Dimas, CA.  He attended Michigan State University where he majored in music education and opera performance.  He performed with the Chamber Singers and the vocal jazz group, Singcopation.  Joe was also involved in the men's a cappella group Fermata Nowhere.
Born and raised in Henderson, NV, Jules Cruz started singing in 6th grade after registering for classes late and was put into choir against his will.  Jules continued singing at Coronado High School and then Mt. San Antonio College with the Mt. SAC Chambers Singers and the all-male a cappella group, Fermata Nowhere.
VJ Rosales was born and raised in Los Angeles, CA.  He teaches voice and piano at the renowned Silverlake Conservatory of Music, owned by the Red Hot Chili Peppers.  J was also featured on NBC's "The Voice" in 2012 and sang with Ceelo Green.  VJ holds a bachelor's degree in choral vocal music education and jazz studies performance from Cal State University Long Beach.
Niko Del Rey is from Diamond Bar, CA.  He started singing and performing at the age of 16 and has recently graduated from University of California, Riverside with a degree in political science.  Although music is his passion, he hopes to one day work with the United States Marshals.
Trace Gaynor was born and raised in Elmhurst, IL.  He plays piano and was concertmaster and a violin player in the York Symphony Orchestra. He is a senior at the University of Southern California, pursuing a bachelor's degree in broadcast & digital journalism.
Along with their national tour, the Filharmonic continues to work on new music and videos.