Spring Celebrations Planned to Honor the Forsythes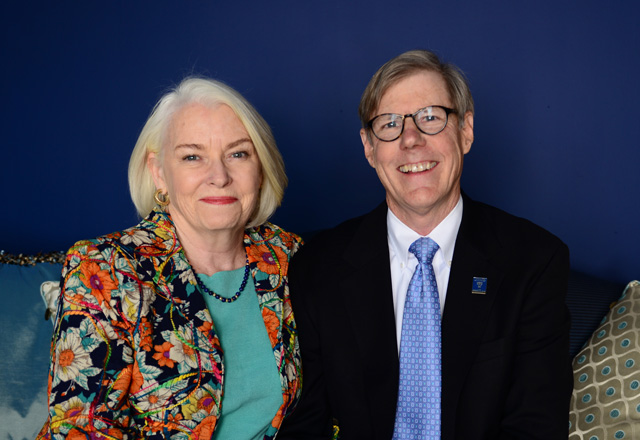 This spring, Westminster College and the Fulton community prepare to say good-bye to Westminster College President Barney and Jane Forsythe as they complete their final semester at the College. Events will recognize and celebrate their contributions to Westminster.
Please join the College as we thank the Forsythes for their service, dedication, and passion.
Friday, April 10: Westminster's Forsythe Farewell and TGIF
Program in Champ Auditorium, 4 p.m.
TGIF in Mueller Student Center, 5 to 7 p.m. (Refreshments provided.)
Open to the Westminster College campus community (faculty, staff, and students)
Tuesday, April 21: Celebrate the Forsythes
5 to 7 p.m.
At the President's Residence, 250 S. Westminster Ave.
Open to the Fulton community and members of the Westminster community, including alumni
Refreshments provided.