Delta Tau Delta Receives High Honor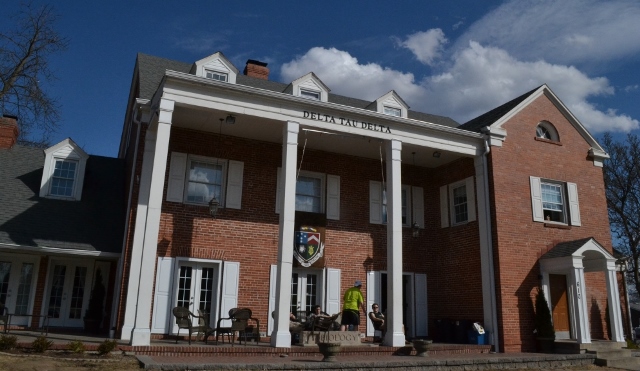 The Delta Omicron Chapter of Delta Tau Delta was honored with their 10th Hugh Shields Award at the Western plains Division Leadership Conference on February 10 in Overland Park, Kansas.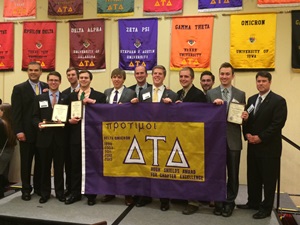 Above photo:  Current chapter members with Division President 
The Hugh Shields Award for Chapter Excellence award is designed to recognize overall excellence in a chapter and is presented to the top 10 chapters in the Fraternity.  This award, represented by a purple and gold flag, is named for the first Executive Vice President of the fraternity, who graduated from Indiana University in 1926.  The flag displays the Delta Tau Delta emblem and also shows the Greek work word "protimoi" which means "first among equals."
Delta Omicron will celebrate their 75th anniversary during Alumni Weekend 2014 (April 25-27), including a trip to Canterbury Hill Winery and an anniversary banquet.  For more information on the 75th anniversary, visit the Delta Omicron website and click here for a full schedule of Alumni Weekend events.