Advice to My Younger Self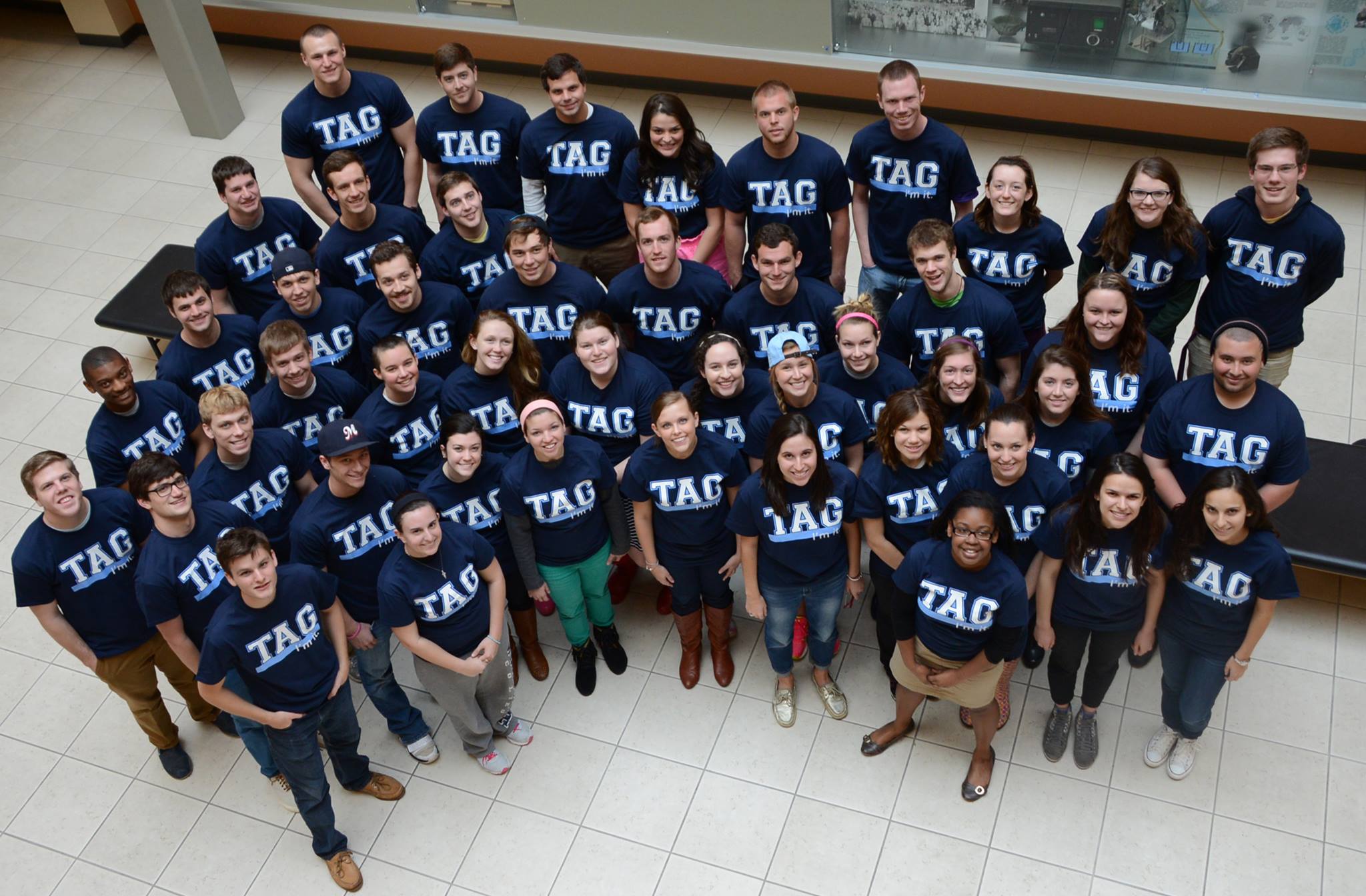 If you could go back to your senior year of high school, what would you tell yourself?
Members of the Westminster Ambassadors (posing for a photo at the 2013 TAG Day above) share advice for their younger selves below:
You may not be as smart as you think you are. Come in with an open mind. — Dylan Hixson, '16 
Start taking the ACT early. Take college credit classes. Don't follow your friends to state schools! Or your significant other. — Grace Clifton, '14
Eat breakfast. — Ethan Parent, '16
Keep all of your notes, folders, school supplies, and more. You will want and/or need them eventually. — Ali Veatch, '15
Enjoy every minute because time goes by so fast. — Mary Nestor, '14
Find what makes you happy and do it. Try new things, meet new people, and learn as much as possible. These are the things that make your college experience so memorable! — Alyssa Baker, '14 
It's okay to change your mind and change your path at any time. — Da'Shaun Scott, '16
Learn how to dress business professional. — Henry Beggs, '15
First aid kit. — Jack Easterly, '14
Don't be stressed about your major. At a liberal arts college, you'll take enough tier requirements that will help you choose something you really like. — Paula Moscoso, '14
My advice would be go for it. For once, step outside your comfort zone and go for it. You never know what life may bring or open up if you just go for it.
P.S. Tom, don't eat so much fast food.
P.S. Tom, I love you. Love, future Tom.
— Tommy Bonhert, '15
Spend more time networking. — Leo Lutz, '14
Don't be afraid to market yourself to schools as well as your peers. Focus on networking. P.S. Bet on the Cards in '11. — Peter Gable, '16
Find a workout partner and exercise with them at least 4-5 times per week. — Eric Boeckmann, '15
Don't be afraid to have fun––the homework can wait! You never get these years back. — Sarah Ogar, '14
Don't take school so seriously. Have some fun every once in a while. — Megan Fitzpatrick, '16
Don't get stressed over the little things. Enjoy your time at home with your family and friends. Also, make sure to do what is best for you in all aspects of your life. What may be best for a friend may not be what's best for you. 🙂 — Katie Mann, '16
Don't focus too much on getting good grades. Academics are important but so is enjoying life. — Jamie Striler, '16
Take as many challenging courses in high school as you can. They prepare you for the work load in college. — Spencer Smith, '15
Take more dual credit classes. Don't join too many clubs and organizations when you get to college. Choose a couple that you are passionate about. — Brynn Shaw, '16
Take AP courses. They will help prepare you for college and may afford you college credit. — Katie Koonce, '16
Take more dual credit classes. — Jake Abbott, '16
Get involved as soon as you get to campus. — Amelia Ayers, '16
Take advantage of your teachers' office hours. — Andrew Lankford, '14
Be involved in class and get to know your teachers. — Sawyer Klahs, '16
Do the assigned readings before class. — Lake Moore, '15
Pay attention to tier requirements. — Abdullah Al-Hadeethi, '14
I would tell myself to stick to it and be aware of the party scene. Even though I still don't drink, the whole party scene kind of took me by surprise. Also, get used to having a roommate and be able to work out problems with them. Make notecards and take good notes. Study for tests sooner than the night before. Don't be afraid of Greek organizations. — Grant Gershner, '16
I would buy a coffee machine to help me be proactive in classes. — Tyler Walker, '14