Women's Soccer Shuts Out Blackburn In Conference-Opener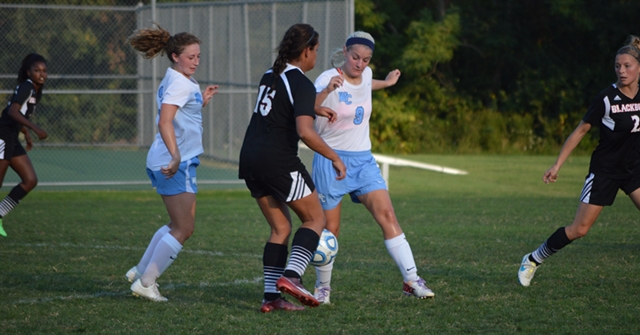 The Westminster women's soccer team shut out Blackburn College, 1-0, in their conference-opener Saturday evening. The Westminster Blue Jays move to .500 on the season with a 4-4 record, and start conference 1-0.
In the 36th minute, junior Monica Bittner received the ball from junior Tayisah Pohtos and shot the ball into the top of the net to take a 1-0 lead.
The Blue Jays took 11 shots on goal, but were unable to get past the Blackburn goalkeeper.
Freshman Payton Beeler was in goal for the Blue Jays. With her first time in goal at the collegiate level, Beeler was credited with the win.
The Blue Jays travel to Greenville, IL on Saturday, October 4 to face Greenville College at 5:00 p.m.