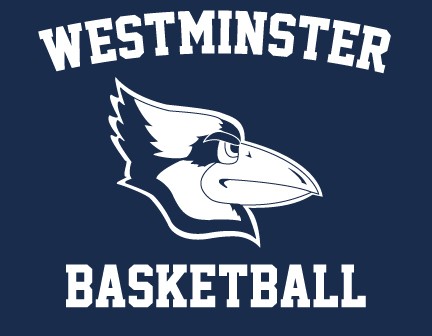 Fulton, Mo. – Tracey Braden has turned the Westminster women's basketball into one of the school's elite programs that is consistently battling for the St. Louis Intercollegiate Athletic Conference (SLIAC) title and the Tournament title offering the NCAA berth.
Braden is entering into her seventh year as head coach and has led the Blue Jays to three consecutive SLIAC championships, two consecutive SLIAC Tournament championships and two consecutive NCAA Tournament appearances.
"None of the returners take what has been accomplished in the past for granted; they don't assume just since it's been done before that it means it will happen again," said Braden when asked about how the success of previous years will take effect on the team this year. "I think if anything they are focused and inspired through previous success and hungry to achieve it again; they are just as hungry, or even hungrier, as any other team."
The Blue Jays return only one starter for the 2013-14 season, senior Leigh Ann Lutz, after graduating four starting seniors last year.
Lutz ended last season on an all-star high. During the SLIAC Tournament championship game, she broke Westminster's 3-point season record and scored her 1,000 career point. She started in 27 of the 28 games and finalized the season with 75 3-pointers and 395 points. Lutz went 74-86 (.860 percent) from the foul line and tallied 40 assists and 39 steals.  She enters into the 2013-14 season with just 8 more 3-pointers to make before breaking Westminster's 3-point career record.
Mackenzie Haddox returns for her sophomore year looking to jump from the sixth-man to full-time starter. She saw the court in all 28 games last year and started in one. Haddox averaged 8.1 points per game and rounded out the season with .458 field goal percentage and 227 points.  She also grabbed 88 rebounds and dished out 45 assists, second best for the Blue Jays.
Danielle Williams returns for her junior year looking to move in as a starter after spending last season as a significant off the bench contributor. She saw the court in every game and led the team with 14 blocks, along with graduate Hannah Kloster. Williams pulled 80 rebounds throughout the season and contributed 49 points with a .392 field goal percentage.
Sophomores Kasey Gatson and Sadie Theroff and junior Danielle Smulczenski also returns to add experience to the court. Gatson appeared in 21 games last season and averaged 1.8 points per game. Theroff saw the court in all 28 games a year ago, shooting .359 percent from the arc and finished the season with 81 points. Smulczenski played in 25 games and averaged 2.1 rebounds per game last season.
Four other returnees also saw the court last season, including Amanda Killgore, Stephanie Williams, Jacey Cornwell and Megan McCaul.
The Blue Jays bring in nine newcomers to the program, including sophomores Audra Plassmeyer and Jen Herndon and freshmen Mikaela Ruga, Kristen Warncke, Bailey Mitchell, Payton Gruber, Andrea Zalis, Mariah Hernandez and Krista Armontrout. "We have a strong incoming class. They have a good mixture of speed and scoring ability," said Braden about the incoming players.
"The women have brought great energy and enthusiasm to the start of the season. One thing that stands out to me is that on any given night we could have two or three different players step up and really be contributors to the game," stated Braden when asked about how the team is looking so far. "This group's work ethic is phenomenal; player for player they are invested in the program and in themselves. It's fun coming into work with them each day."
The Blue Jays closed out last season with a 14-2 conference record and their third consecutive SLIAC regular season title. They went on to defeat Spalding in the semifinals and Webster in the finals to take the SLIAC Tournament title and earn the program's second NCAA berth. The Blue Jays lost in the first round of the NCAA Tournament to Simpson College.
The Blue Jays were chosen as the 2013-14 women's basketball preseason favorites as voted on by the league's coaches. The Blue Jays received 74 total points including five first-place votes.
The Blue Jays will host the Tip Off Tournament to bring in their regular season play on November 15-16. They will take on Elmhurst at 5:00 p.m. on Friday (Nov. 15) and then Millikin on Saturday (Nov. 16) at 11:00 a.m. Westminster's first SLIAC contest is scheduled for December 4 in Mount Pleasant, Iowa as the Blue Jays take on Iowa Wesleyan College for the second time at 1:00 p.m.