Zalis' Double-Double Lifts Blue Jays Over Blackburn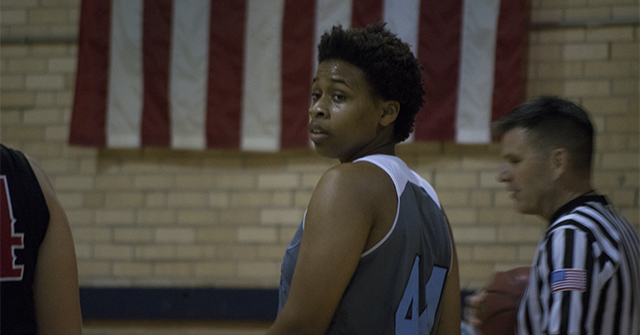 by Kayla Reeg
On Saturday afternoon the Westminster women's basketball team defeated Blackburn College, 82-62. The win gives the Lady Blue Jays a 3-4 record and a 2-1 record in conference play.
From the start of the game, the Lady Blue Jays came ready to play. In the first five minutes, Westminster led 11-2. They continued to stretch their lead throughout the first half, and at one point led by 19 points. With 5:50 remaining in the half, freshman Brittany Morris hit a jumper to start a 10-0 run. Adding to this, Sadie Theroff sunk four free-throws.
Westminster kept the pressure on throughout the rest of the game to a feisty Blackburn team. Coach Braden commented after the win, "I really respect Blackburn. They are down to seven players, but they never quit. They fought for the whole 40 minutes."
"I thought we did a much better job in the second half of executing," commented Coach Braden. "We got a lot of good minutes for some folks."
Quick into the second half, Mackenzie Haddox put in a layup, shortly followed by a jumper from sophomore Andrea Zalis. With 9:29, Theroff put in a three-pointer off an assist by Kasey Gatson to put Westminster up by 12. The last ten minutes of the game was back-and-forth, however the Lady Blue Jays kept a strong lead. Westminster stretched their lead to 20 points with 3:44 on the clock off a three-pointer by Zalis. Both teams continued to fight hard, but the Lady Blue Jays pulled out the twenty point win after a jumper from Morris.
Zalis finished with her first double-double of the season. She earned 26 points with four three pointers and pulled down 10 rebounds. Haddox also added 16 points and 8 rebounds to the Westminster win.
The Lady Blue Jays will continue practicing over the break and will travel to Jacksonville, Illinois on January 3rd to continue SLIAC play against MacMurray College.