Volleyball Drops Match To 18th Ranked Whitewater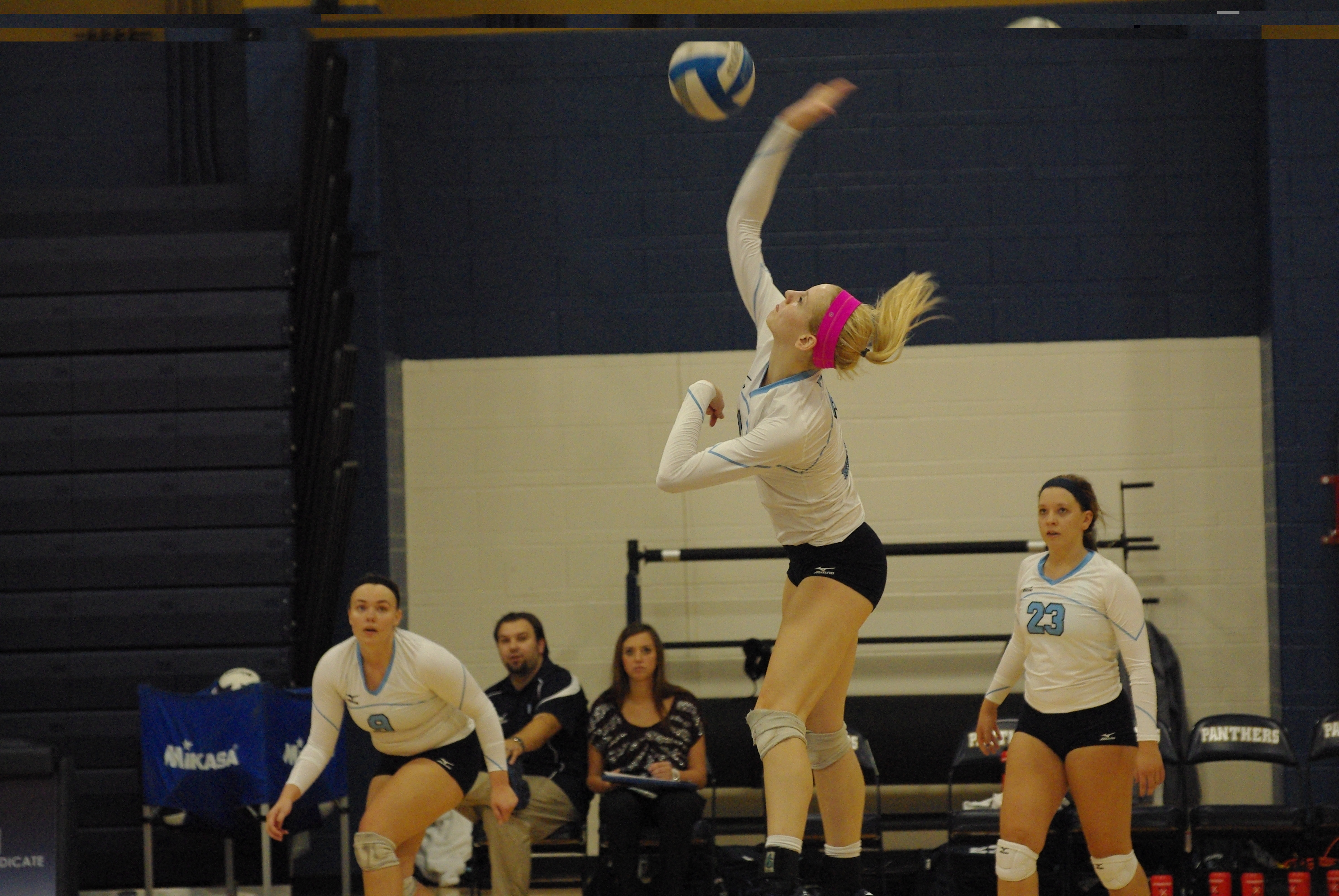 The Westminster volleyball team is participating in a two-day tournament in Whitewater, Wisconsin. On Friday the Blue Jays played the 18th ranked team in the AVCA (American Volleyball Coaches Association), University of Wisconsin- Whitewater. The Blue Jays were defeated 3-0 (16-25, 18-25, 8-25), moving their record to 9-7.
The Blue Jays were held to 20 attacks, 6 coming from freshman Riley Lawrence. Freshman setter Kayla Reeg finished the match with 15 assists and 9 digs.
The Blue Jays face Washington University-St. Louis at 10:00 a.m. and St. Catherine at 12:00 p.m. Saturday.  Washington University- St. Louis is ranked 11th in the AVCA poll.