Two Westminster Senior Athletes Earn SLIAC Post-Graduate Scholarships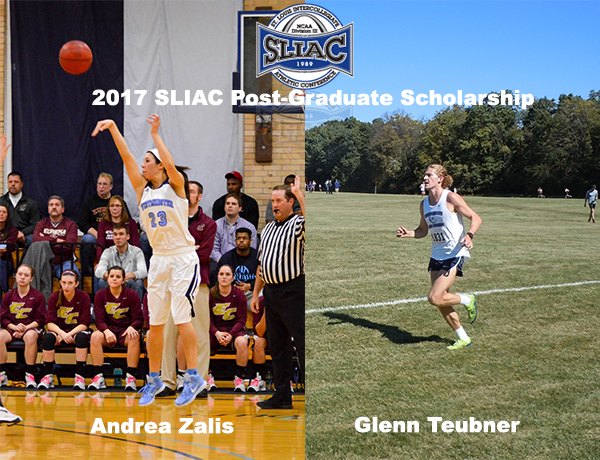 Seniors Andrea Zalis from Rolla, MO and Glenn Teubner from Jefferson City, MO have been named the 2017 St. Louis Intercollegiate Athletic Conference Post-Graduate Scholarships.
This is only the second time since SLIAC began giving the awards in 2003-2004 that a pair of student athletes from the same institution have won the award in the same year.
To find out the whole story and learn more about Andrea and Glenn, visit this link.