Phase One of New Stadium Nearing the Finish Line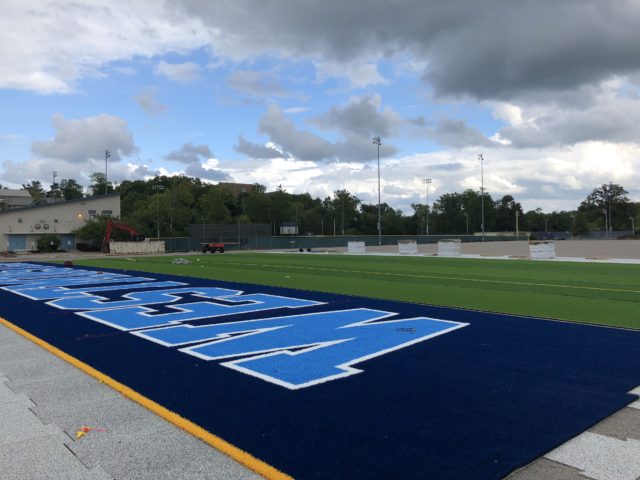 After breaking ground on the new Kent and Judith Mueller Stadium June 7, phase one of the project is almost to a close!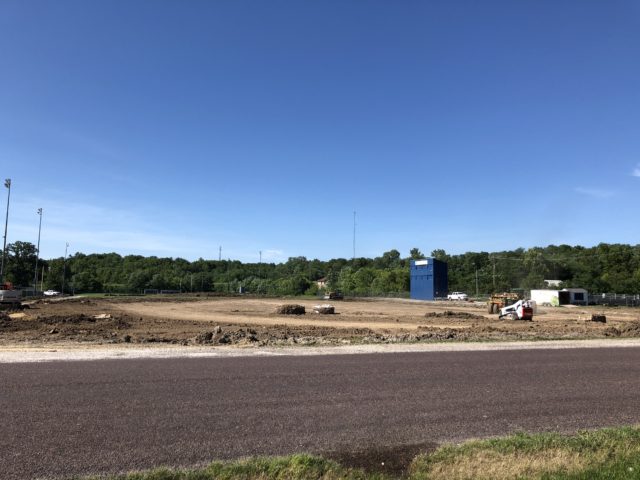 The first phase of construction included installation of the top-of-the-line AstroTurf field, a new scoreboard and game clock, lights, and fencing. As of August 23, the turf is fully installed with numbers, hash marks, and logos in the endzone and the Blue Jay head at center field. Football and men's and women's soccer teams will be able to utilize the field by the end of next week.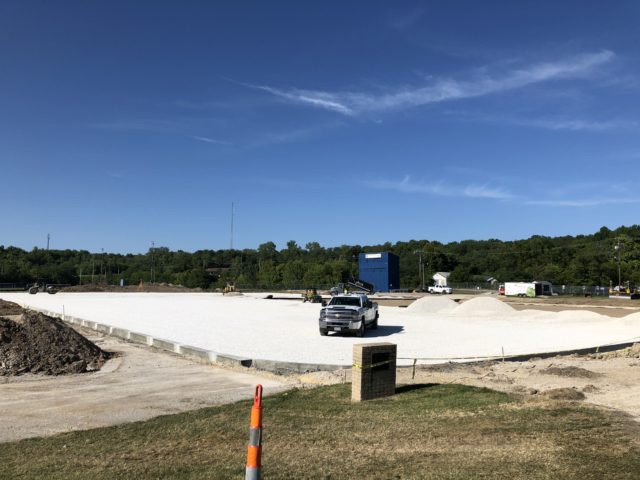 In the first week of September, the Nevco scoreboard and game clock will arrive for installation which will be complete by Sept. 7. Fencing around the field will also be complete Sept. 7.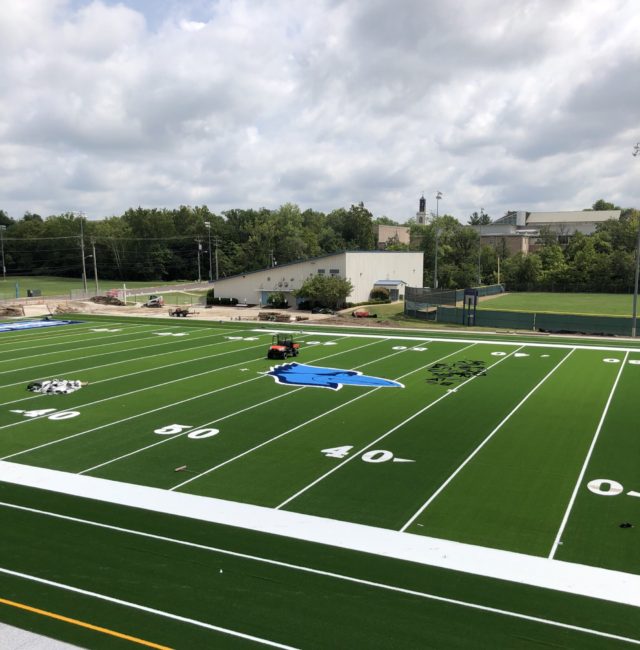 The final part of phase one will be installation of the field lighting, which will be complete by mid-October.