Men's Soccer Receives Votes In NSCAA Pre-Season Rankings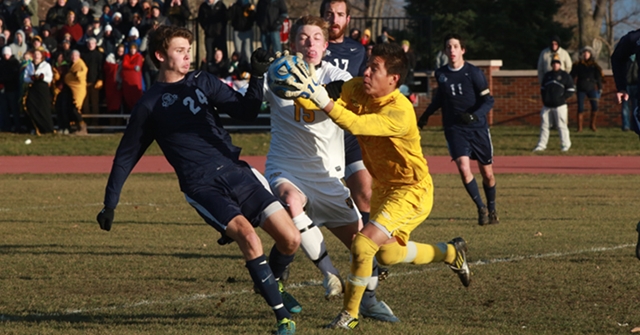 The Westminster men's soccer team received votes in the National Soccer Coaches Association of America (NSCAA)/Continental Tire NCAA Division III Men's Pre-Season Rankings that was released Friday.
The Blue Jays return to the field for preseason on Wednesday after competing in the NCAA Tournament last season for the first time in program history. They defeated Carleton and Gustavus Adolphus in the first two rounds of the tournament to send them to Dubuque, Iowa to compete in the Sectional Round. The Blue Jays fell to Loras, putting an end to their historical season.
The Blue Jays open the season on Friday, August 29 at 3:00 p.m. at Culver-Stockton.
 NSCAA/Continental Tire NCAA Division III Men's Pre-Season Rankings