Columbia College Tops Blue Jay Soccer, 2-1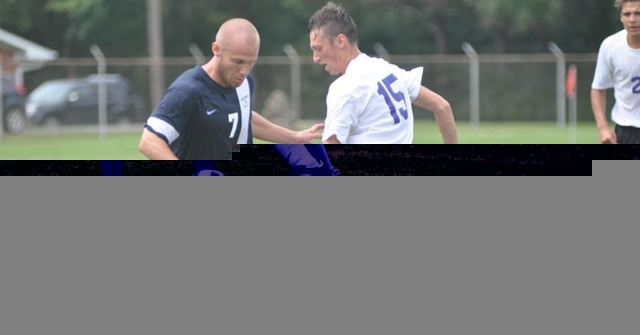 The Westminster men's soccer team was topped by Columbia College Tuesday night, 2-1. The Westminster Blue Jays fall to 1-3 on the season.
Columbia scored a goal in the first half, taking a 1-0 lead heading into halftime. They scored again in the 50th minute, but sophomore Drew Cook placed a ball into the net off a pass from sophomore Tripp Sheehan in the 54th minute to cut their deficit to 2-1.
The Blue Jays were unable to find the back of the net again, ending the game with a 2-1 loss.
The Blue Jays took eight shots and three shots on goal. Sophomore goalkeeper Raul Belman Romero finished the game with three saves.
The Blue Jays hit the field again on Saturday, September 13 with a home match-up with Millikin University. First touch is at 5:00 p.m.