Sheehan's Goals Lift Blue Jays To 2-0 Conference Win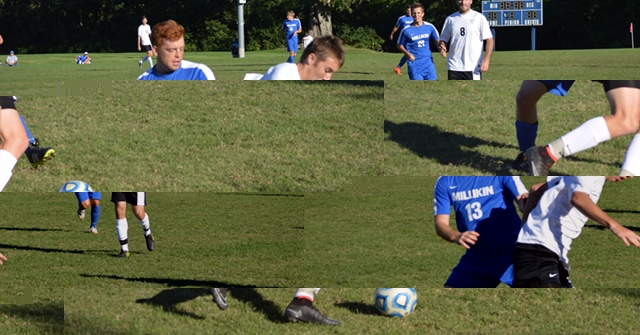 Sophomore Tripp Sheehan's two goals lifted the Westminster Blue Jays to a 2-0 shutout conference win over Blackburn College. The Blue Jays move to 3-6 on the season and start conference with a 1-0 record.
After seven shots and one shot on goal, the Blue Jays remained scoreless heading into halftime.
Just 2:24 into the second half, Sheehan received the ball after a deflected ball and shot it into the lower left corner of the goal to put the Blue Jays on the board. With a 1-0 lead throughout most of the second half, the Blue Jays looked to add security goals.
In the 86th minute, freshman Austin Chandler passed the ball up to Sheehan. Sheehan shot the ball into the top left corner, giving the Blue Jays a 2-0 lead. The Blue Jays were unable to score again, ending the game with the 2-0 shutout.
The Blue Jays took six shots on goal, including three by Sheehan.
Sophomore goalkeeper Raul Belman Romero (3-6) faced one shot on goal throughout the 90 minutes of play.
Westminster heads to Greenville, IL on Saturday, October 4 to face Greenville College at 7:00 p.m.