Over 60 Years of Reporting—A Westminster Alumni Remembers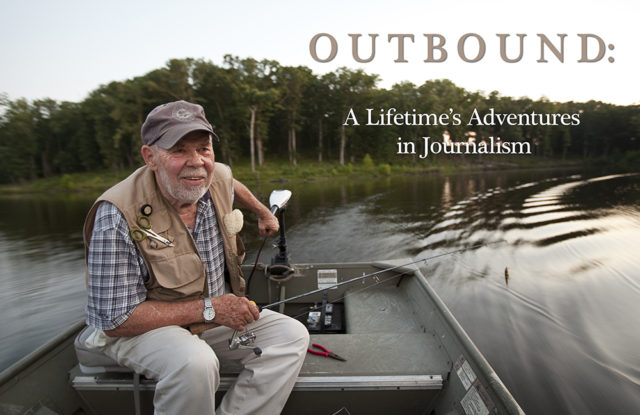 After more than 60 years of work as a reporter and columnist at The Kansas City Star, Westminster College graduate C.W. Gusewelle (Beta Theta Pi) has "retired."  The word "retired" belongs in quotation marks because he still has a play he wants to write and plans to contribute to The Star from time to time—just not the weekly column he has been writing since 1979.
Gusewelle came to The Star straight from Westminster in 1955 with an English degree in hand and was originally hired as a general assignment reporter.
Sent to the South in the Sixties, Gusewelle witnessed the historic faceoff between Governor George Wallace and the National Guard over the integration of the University of Alabama.  On that trip he also met Dr. Martin Luther King, Jr., and his brother who hid Gusewelle in the back of a grocery store when some strong arms from the White Citizens Council were looking for reporters from the North that they could intimidate.
From 1966 to 1978 Gusewelle wrote editorials on foreign affairs and was named Foreign Editor.  He traveled extensively in Africa, Latin America, the Middle East, Western Europe, Eastern Europe and the former Soviet Union.  During this time period he interviewed Ethiopian Emperor Haile Selassie, reported on the building of the Aswan Dam and was in Cairo the morning that Egyptian President Nasser died.
Then in 1979, he became an Associate Editor and columnist at The Star, featuring his travels, family, Ozark cabin and pets.
He wrote and narrated a 90-minute documentary on his travels from Siberia's Lena River to the Arctic Ocean in 1991 for Kansas City Public Television (KCPT).  He has written and narrated four other documentaries for KCPT and written 12 books.
His latest work, Outbound: A Lifetime Adventure in Journalism, is a collection of his stories of special places and events and award-winning fiction from The Star, Harper's and other national magazines and journals. To learn more about the book, contact gusewelleoutbound@gmail.com.
Gusewelle looks forward to the adventures that lie ahead.