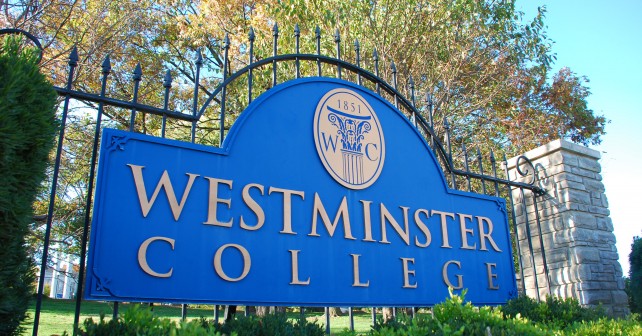 President Akande will give a State of the College presentation for alumni and friends of the College in New York City on Monday, May 8. The presentation and reception with hors d'oeuvres will take place between 5:30 p.m. and 7:30 p.m. in the Manhattan Room of the historic New York Athletic Club. Westminster College Trustee Frank Turner '84 will host the event, and Kelly Dopman, Vice President for Institutional Advancement, will also be in attendance.
RSVPs for the event should be made to Rikka Brown at 573-592-5319 or rikka.brown@westminster-mo.edu by Thursday, May 4. Further details are provided below.
Monday, May 8, 2017
5:30 to 7:30 p.m.
New York Athletic Club
Manhattan Room, 12th Floor
180 Central Park South
New York, NY 10019
Dress Code for the New York Athletic Club
Gentlemen: Jackets are optional, but encouraged. Slacks, a collared shirt and dress shoes are permitted. Shirts must be tucked in.
Ladies: Permitted attire refers to business suits, tailored pant or skirt ensembles, and dresses. Spandex, open midriffs, halter tops, leggings, denim and extremely short hemlines (more than 3″ above the knee, as a guideline) are not permitted.
Jeans, T-shirts, sneakers and flip-flops are prohibited.
Coat Check
Outer coats, raincoats, hats, umbrellas, backpacks or other baggage must be checked in the lobby checkroom, locker room, or another check facility. Business cases are not permitted in any restaurant, bar, or athletic area. Hats are not permitted in any area of the club unless worn for religious purposes.