Westminster Students Excel in MU's Competitive Teaching Fellows Program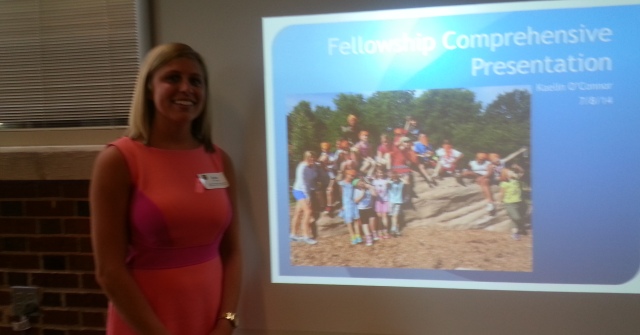 Kaelin O'Connor graduated from MU's highly selective Teaching Fellows Master's program
Kaelin O'Connor, '13 successfully defended her Master's in Curriculum and Instruction comprehensive research and thesis on July 8, at the University of Missouri Columbia. Kaelin was in the MU Teaching Fellows Master's program, and also taught at Maplewood-Richmond Heights Elementary in St. Louis this past year. She will return as a classroom teacher there again this fall, and also continue her higher education at Maryville University in St. Louis, working toward a Specialist in Reading degree. Allison Campbell, '13 (not pictured) also completed the MU Fellows program this year and taught mathematics at Rock Bridge HS in Columbia.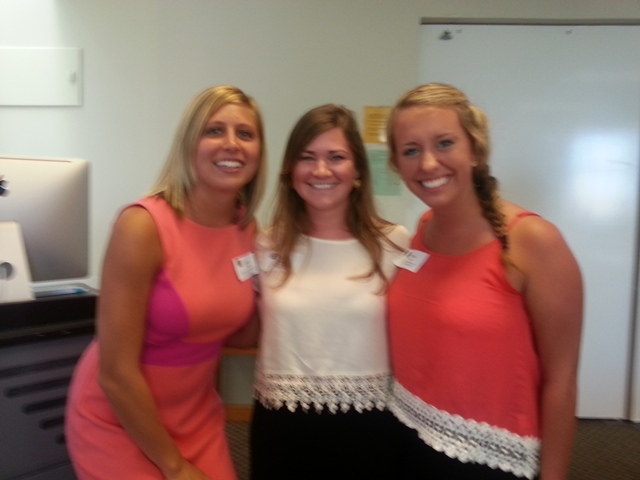 (left to right) Kaelin O'Connor, '13, Betsy Lehman and Claire West, both Class of '14.
Betsy and Claire have both just been accepted into the MU Teaching Fellows . Betsy will also be teaching at Two Mile Prairie Elementary in Columbia and Claire will teach at Southern Boone Elementary in Ashland this coming year.
The MU Teaching Fellows is a highly selective master's program through the University of Missouri, and works with cooperating school districts throughout Missouri to place Fellows in classroom teaching positions for one year while they also complete all coursework for the master's degree. Westminster Education Department has been sending graduates to this program since 1999.