A Life of Self-Reliance: How Jim Flink '83 Ends Each Year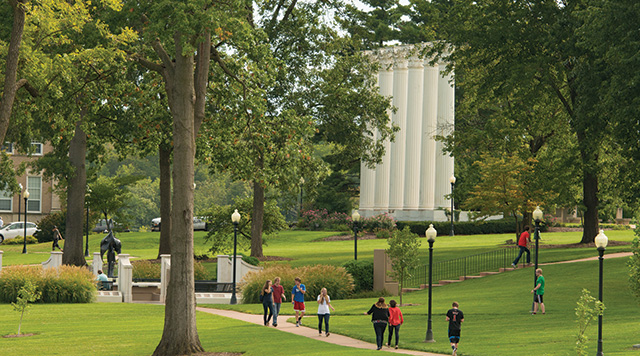 By Jim Flink '83
I'm a big believer in self-reliance. I think most Westminster grads believe in it too. It speaks to our enterprise, our initiative, and our spirit.
But at this time of year, I'm also a big believer in kindness. Kindness is perpetually in too short of supply. It's the thing we do when it's unexpected and unasked of us.  We don't seek accolades or applause or affirmation. We understand it makes someone, somewhere in the world better.
Take a minute to read Becca Cameron's story. When you read it, you understand, we aren't all born with the same gifts. Sometimes, those gifts are hidden under a few layers of discovery, just waiting to unfold.  With a seed of kindness, and the nurturing of the Westminster community, someone else's dreams can and most certainly will come true.
I don't know Becca. But I remember a time when I 'was' Becca. I was the fifth of five kids in my family, trying to figure out how to kick-start my life.
I like to say I 'paid my way' through Westminster. I did. I worked a summer job in a foundry, pouring molten lead molds. I walked the fields of Texas, surveying land for power line sites, through rattle snake pits. I did all of it, to earn money to pay my way. But someone else I never knew paid my way too. I had a half-tuition scholarship to attend Westminster. Like Becca, I knew I was 'on my own,' but I also recognized, I had someone to thank and someone to emulate.
I have a practice at the end of every year, of taking stock and celebrating what was accomplished. I set out new goals and dreams for the year ahead. As part of that process, I also make a list of organizations I intend to support. Westminster always makes that list. I commit to an intention of supporting self-reliance by actively encouraging it through my gift to the Westminster Annual Fund.
Most of the faces – students, faculty and staff — have changed in the 30 plus years since I left Westminster.  The physical plant has largely changed as well, for the better.
What hasn't changed is a current which runs through the College, like the catacombs that run under it.  There is truly something about the Westminster experience that transcends time, and people, and physical plant.  Westminster's legacy lies intertwined in a current of educational excellence and collective exceptionalism.
It's pretty simple. Westminster gave me my start. From the very outset of my adult life, Westminster provided me the guidance, support and skills I needed to live a life of self-reliance.  As life has unfolded, I look back on my journey, back to where it all began, with gratitude. And, in return, I give back what I was given, contributing to the current of Westminster exceptionalism that transcends time, and people and physical plant.
I don't always give the same amount.  Some years it hasn't been much.  Some years, it's been more generous.  But almost every year since I graduated, I have given something.  Back to the current.  Back to the flow of self-reliance and goodness coming from the halls of Westminster College.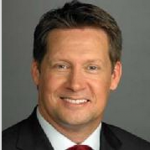 Jim Flink, a 1983 graduate of Westminster College, joined the strategic communication area at the Missouri School of Journalism after more than 20 years in television news. Flink also continues working with the Reynolds Journalism Institute (RJI) at MU. Previously, he was vice president of news operations and general manager for Newsy.com and primary anchor and reporter for Kansas City's KMBC-TV.
The Westminster Fund is the College's annual fund, one of the most important fuels for the people and programs – from scholarships and faculty to athletics and facilities – that are central to Westminster's mission.  Thank you to all donors who support Westminster students. Your gift, their future, our Westminster. Make your gift today.