Alumnus Duke Ligon '63 Takes New Position in Energy Sector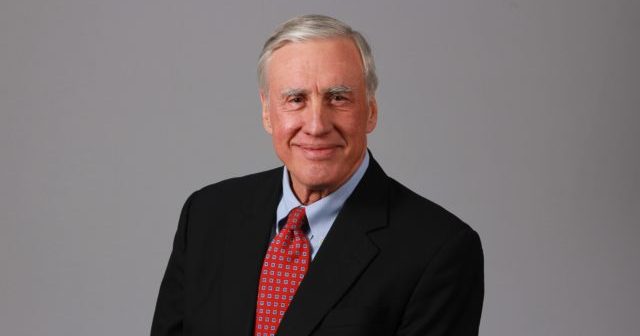 Duke R. Ligon '63, a biology major and member of Phi Delta Theta from Wewoka, Oklahoma, brings nearly 50 years of experience in the energy sector to his new position as Senior Advisor to the Peter J. Solomon Company. Duke is an advisor to the firm's Houston-based energy practice.
"The Peter J. Solomon role is one of several professional opportunities that I have been pleased to experience," says Duke. "The motivation for my career in law, banking, and oil and gas all came from the inspiration I received from Dr William Parrish at Westminster. His quest for learning and enthusiasm for substance was invaluable in my ability to grow and mature. It all started at Westminster with Dr Parrish."
Currently the principal owner and CEO of Mekusukey Oil Company, Duke spent much of his career as a senior executive, general counsel, and member of the management committee of Devon Energy Corporation.
Prior to Devon Energy, Duke held senior leadership positions at Bankers Trust Company in New York, where he ran the Global Energy Merchant Banking business and Mayer, Brown & Platt and Bracewell & Patterson, where he was a senior partner.
He also has held several government positions, including posts at the Federal Energy Commission and as Energy Advisor to Treasury Secretary John Connelly among other positions.
Duke has served on numerous corporate and advisory boards and currently serves on the boards of several charitable institutions, including the Majors Gifts Committee of the Metropolitan Museum of Art, various Board Committees of the University of Texas Law School, and a number of Oklahoma-based charities.
After graduating from Westminster and the University of Texas Law School, Duke served on active duty as a Captain in military intelligence in the Vietnam War, at which time he was awarded the Bronze Star Medal.
"We are thrilled that an industry veteran with the stature and experience of Duke Ligon has joined our firm," says Marc S. Cooper, CEO of Peter J. Solomon Company. "He has for many years been a great friend and mentor to our partners in the energy group, and we all look forward to many more years of partnership with him."
Founded in 1989, Peter J. Solomon Company is an investment banking advisory firm that provides strategic advisory services to chief executive officers and senior management, owners of public and private companies, boards of directors, and special committees.