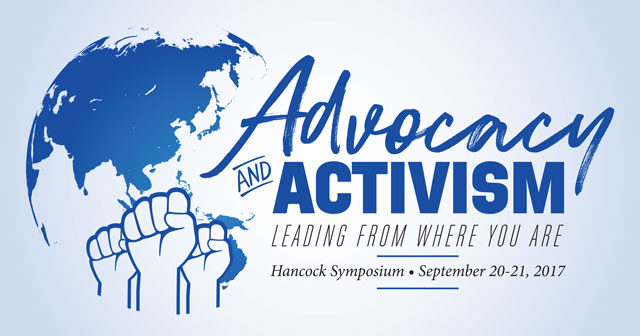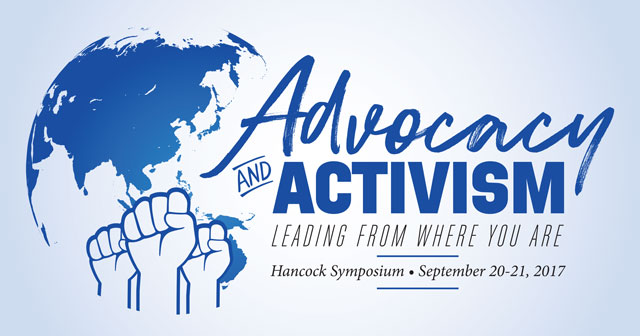 The schedule of speakers for the 2017 Hancock Symposium at Westminster College: Advocacy and Activism, September, 20-21, includes five Westminster alumni. From education to marriage equality, these alumni have harnessed the power in purpose by fighting for progress and innovation in their respective fields.
Donald Wood '02 (ΣΧ), Executive Director, Just Communities of Arkansas
Wood has spent his entire career advocating for education and equal opportunities for every person as a nonprofit leader, previously serving as Director of Development at Westminster College and the Executive Director of Arkansas Hospice. In 2016, Wood became Executive Director of Just Communities of Arkansas, an organization which celebrates diversity and finds solutions to personal, cultural and systemic inequality. JCA offers diversity training for schools and workplaces to help people recognize privilege, confront injustice, and empower positive social action. Wood will speak on the power of community action in a breakout session on Wednesday, September 20.
Dr. Kali Wright-Smith '04 KAӨ, Assistant Professor of Political Science at Westminster College
Dr. Wright-Smith is one of five Westminster graduates in her family. She became interested in human rights and Latin American politics during her time at Westminster. Her doctoral dissertation, "The Decision to Comply: Patterns of Compliance with the Inter-American Court of Human Rights," was named the 2012 Best Dissertation in the field of human rights by the American Political Science Association. Dr. Wright-Smith will moderate a panel on Human Trafficking during breakout sessions on Wednesday, September 20.
Milia Islam-Majeed '01, Executive Director, South Coast Interfaith Council
The Fulton, Missouri-raised daughter of Bangledeshi immigrant parents, Islam-Majeed majored in World Religions and Psychology from Westminster and earned a Masters in Theological Studies of the World Religions from Harvard Divinity School. A 2011 NAACP Woman of the Year honoree and Advisor on the Council on World Religions and Spiritualities for the Fetzer Institute, Milia is now the Executive Director of the South Coast Interfaith Council, which creates "communities of compassion" among members of differing faiths and cultures through volunteerism, education and interfaith celebrations. Islam-Majeed will present on the religion of Islam in a breakout session on Thursday, September 21.
Mark Phariss '82 (BӨπ), Deputy General Counsel at Alorica
Mark Phariss and his partner (now husband), Vic Holmes, found themselves at the center of the national struggle for LGBT rights when they tested their state's constitutional amendment against gay marriage 2013. As their court case progressed, Phariss and Homes reached out to Westminster English Professor Emeritus Dr. David Collins to help tell their story. The result was Collins' new book, Accidental Activists: Mark Phariss, Vic Holmes, and Their Fight for Marriage Equality in Texas, to be released August 15, 2017. Phariss, Holmes and Collins will share their experience and discuss the book during an Executive Session titled "Should We? Or Shouldn't We? Rising to Activism" on Wednesay, September 20.
Matt Murrie '98 (BӨπ), Chief Curiosity Curator/CEO, What If, LLC
While a member of the English Department faculty at Westminster College, Murrie collaborated with Westminster student Andrew McHugh '13 to create the What If…? Conference, a program fostering critical thinking and curiosity through short, inquiry based presentations and group discussion. By asking big questions and building a collaborative problem-solving environment, What if…? encourages innovation and creativity in approaching the challenges of modern society. The Book of What If…?, a book of questions and activities for school-age children, was released in April 2017. Murrie will speak on innovation in K-12 Education in a breakout session on Thursday, September 21.
Learn more about this year's Symposium, check the schedule and meet the speakers at symposium.westminster-mo.edu.
Alumni: RSVP to the Symposium at alumni@westminster-mo.edu.