What College is Like for First-Generation Students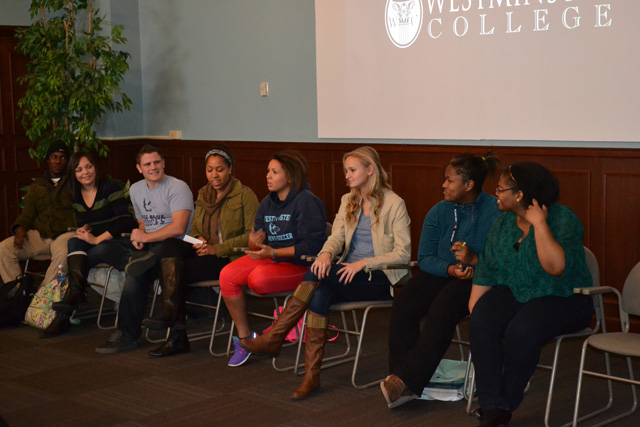 Earlier this semester, graduates of De La Salle Middle School (below, with Enrollment Services Representative Teron Sutherlin and Director of Admissions Kelle Silvey) visited Westminster to find out more about the College. As part of their visit, they heard from a panel of first-generation college students.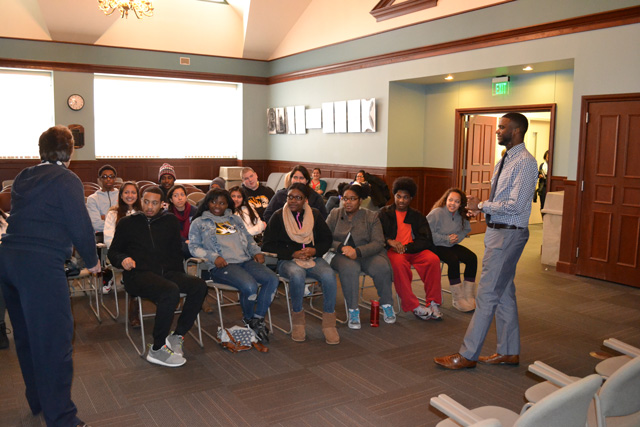 The Westminster students shared their advice and perspective, from the pressures they face as first generation-college goers, to what the college experience is like, to what it is like to attend Westminster as a student-athlete.
One of the greatest challenges? "Not knowing what the heck I was supposed to do. Westminster really helped with that."
"I want to set a good example for my siblings, to set family up for a better future."
"Just keep going … I don't want to let my dad down."
"Being here and being able to call this home, it's a good thing. It's fun."
 "This is all about getting it done … Seeing goals come to life at Westminster."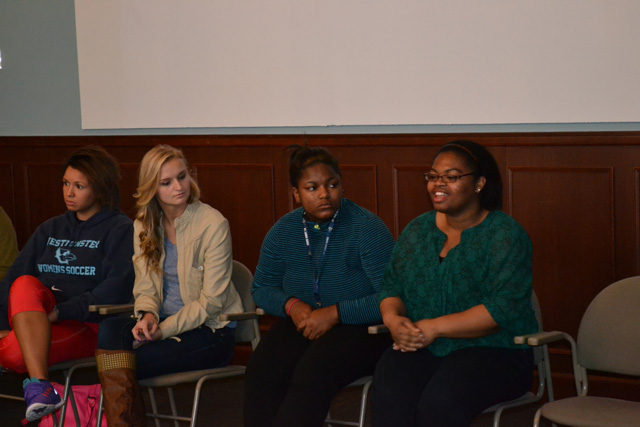 "(Westminster) is a cool experience. You kind of get close to everyone."
"It's really cool to have that one-on-one connection with your professors. If you decide to go to grad-school, you have to have that. You're gonna get that much better of a reference."
"It's hard telling your mom that you can't come home because of college responsibilities that she doesn't really understand."
"Balance of doing what you want as a student (societies, clubs, activities, Greek life) and being able to play your sport is really cool."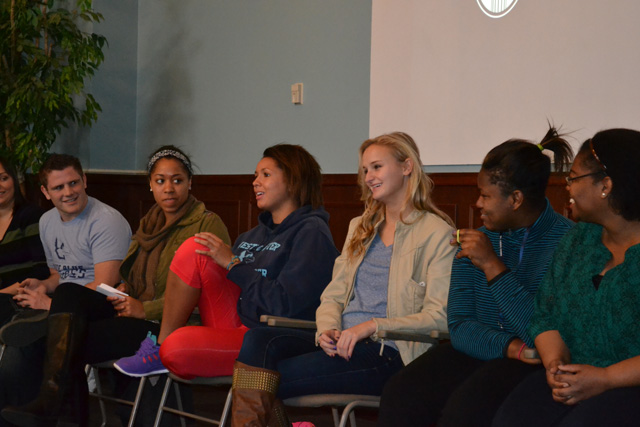 "Coming to a D-3 school, academics is first. It's great to be a part of something bigger while still focusing on school."
"You will not play with poor grades. You will be put on the bench."
"Biggest fear? Not making that finish line."
"I've got to set the bar, and just get it done."